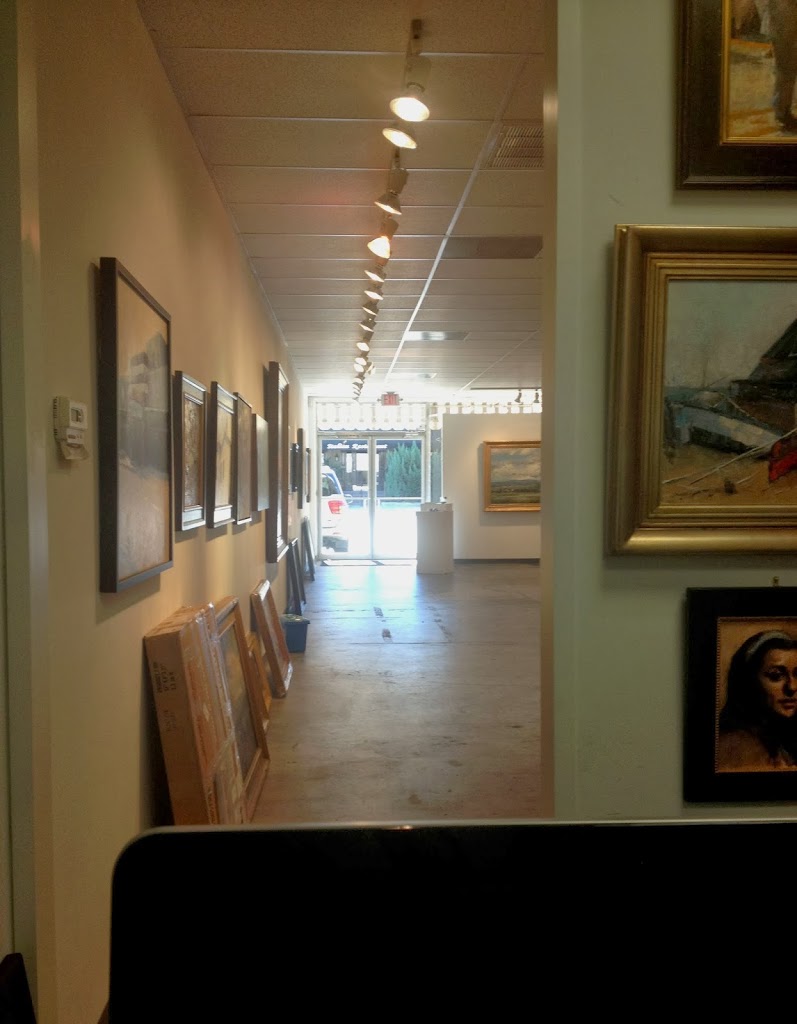 My view from the office
I was a Gallery Girl for a day when the gallerist where I have my paintings needed someone to look after the gallery. I am not foolish enough to think it would be anything like the show "Gallery Girls". I had a quiet, enjoyable few hours in the gallery and assisted customers with simple requests. There was no drama, no demanding designers, no old boyfriends showing up (this always happens on tv shows), and sadly . . . . no sales.
A gallerist does a lot more than just tend to customers who come in the door. A real gallerist is in that little office sending out images of paintings by the artists he or she represents, planning marketing for the next show, following up with interested parties, paying artists for work sold, and endless other tasks required to keep a gallery running successfully. But since it's not my gallery and I wasn't running it, only babysitting for a day, I spent the hours examining the paintings up close, eating snacks I brought from home, flipping through magazines, eating snacks, checking e-mail, texting, and oh yeah, eating more snacks.