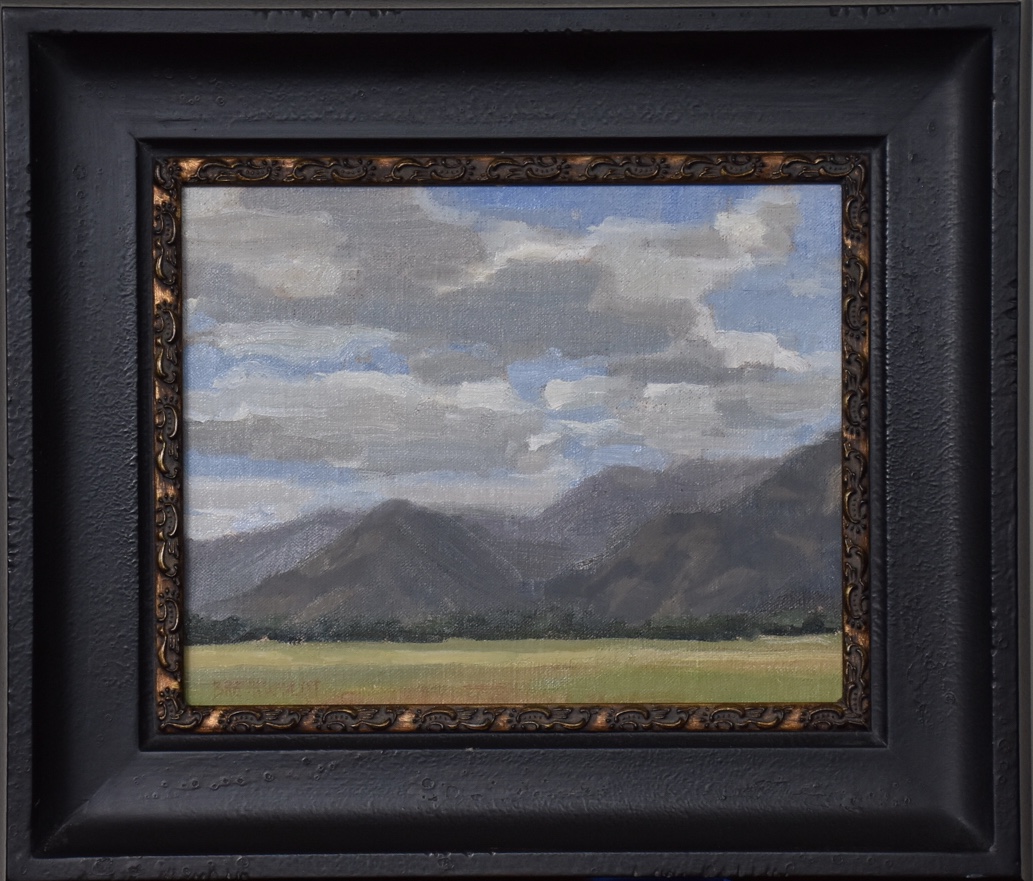 This is a plein air painting in oil I did of the view towards Jackson from our house. The afternoon sun looked beautiful against the Tetons and the sky had a lot of great clouds. I decided there was no better (or convenient!) place to paint from than my own house. So often during the summer we get clear blue skies without any clouds at all. I was happy to see clouds, they add a lot of interest to paintings and I love painting them. ..
Painting plein air is great for capturing colors because I have to put paint down, and think, fast. My plein air work always looks better to me the next day when the painting takes me back to the time when I painted it, if it was successful. Capturing the colors that accurately depict the atmosphere is a big part of that.
The important thing about the painting is not the exact shape of a mountain but the feeling of light captured on canvas. The light at a specific time of day, which affects everything, brings a cohesiveness to the painting that is very apparent after I've been away from the painting for at least a few hours.
I hope you've enjoyed this plein air painting of my view towards Jackson. Thank you for your interest.