I built my own dream DIY "She Shed" and here I'll share my expereience and the 6 things that were invaluable to think about before I began building. It's exciting and I was anxious to begin, but I wanted to have a clear picture in my head before I started. It was SO worth the little bit of extra time to do this, my "She Shed" would not have turned out as well as it did otherwise, I can promise you that.
My She Shed took about a month to build (with lots of help), I used mostly reclaimed material. I wanted a quiet space with lots of light, tucked behind another building on our property in Jackson Hole, Wyoming for privacy. It's my dream art studio. Whether you call it a "She Shed", art studio, writing retreat, home office, or potting shed; having a special place you can call your own is magical!
Hopefully sharing my experience with you will help save you time and money and make you just a little more satisfied with your very own DIY She Shed!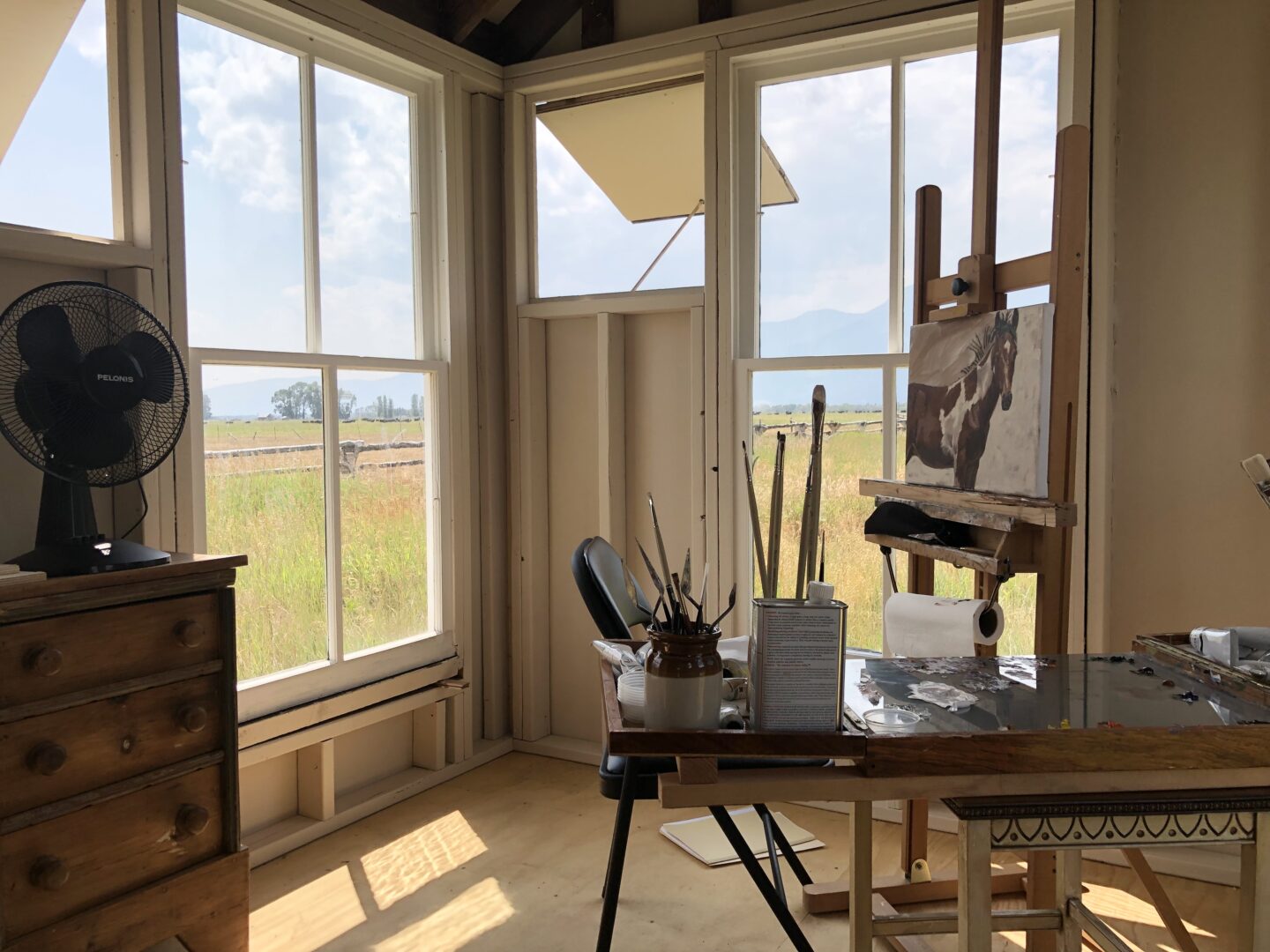 6 things to consider for Your DIY She Shed
1. What is the purpose of your "She Shed"?
Ask yourself WHY you want your own space. The purpose of your She Shed should easily come from your answer. Think about every possible use for your space, this way you can build or buy a building that will fit your needs for the longer term.
2. Location of your "She Shed".
Choosing a spot for your She Shed is important because it's not something you can move without a lot of trouble and cost, if at all. Once it's built, it's staying put. Do you value privacy? Planting bushes or trees can help with privacy. Will you be using the building primarily in the daytime? Or night time too? Will you need electricity for light to read or work by in the evenings? Will you need temperature control? If you need electricity then make sure you have a power source close by. Read about battery operated lighting below.
3. Lighting.
We need to talk about natural light and artificial light if you're going to use your She Shed after the sun goes down.
Natural light is not only important to illuminate the space, but natural light is proven to lift our moods. Think about how much natural light you want. You can always hang curtains over the windows for privacy when you crave privacy. Large windows and double french doors that open wide are two great ways to bring in natural light.
Artificial light of some kind will be necessary at night. You will either need to chose a location close to a power source, or choose battery operated lights.
There are lots of amazing options for battery operated lights available! The intensity or brightness of a light is measured in lumens. I have found that 1000 lumens or LM is very bright, so bright it hurt my eyes to have a bright light like that in a tiny space. I would suggest 500 LM or less.
"We are a participant in the Amazon Services LLC Associates Program, an affiliate advertising program designed to provide a means for us to earn fees by linking to Amazon.com and affiliated sites."
4. The best size for your "She Shed".
A She Shed should be cozy and just big enough to be your very own space, but not too big. It helps to mark out the dimensions on the floor with tape, then place your furniture or table or desk in that taped out space to see how it feels. Keep in mind your She Shed will have walls, which will make the space seem a little smaller than an open space with tape on the floor.
5. "She Shed" Style.
This is the fun part! DIY She Sheds can be anything from ultra modern to barnwood rustic. And the best part, it's up to you! I suggest looking through magazines, books and online for decor ideas. I built my She Shed in the beautiful Jackson Hole Valley in Wyoming so rustic style was the natural choice. I have a couple of links to great books for inspo below!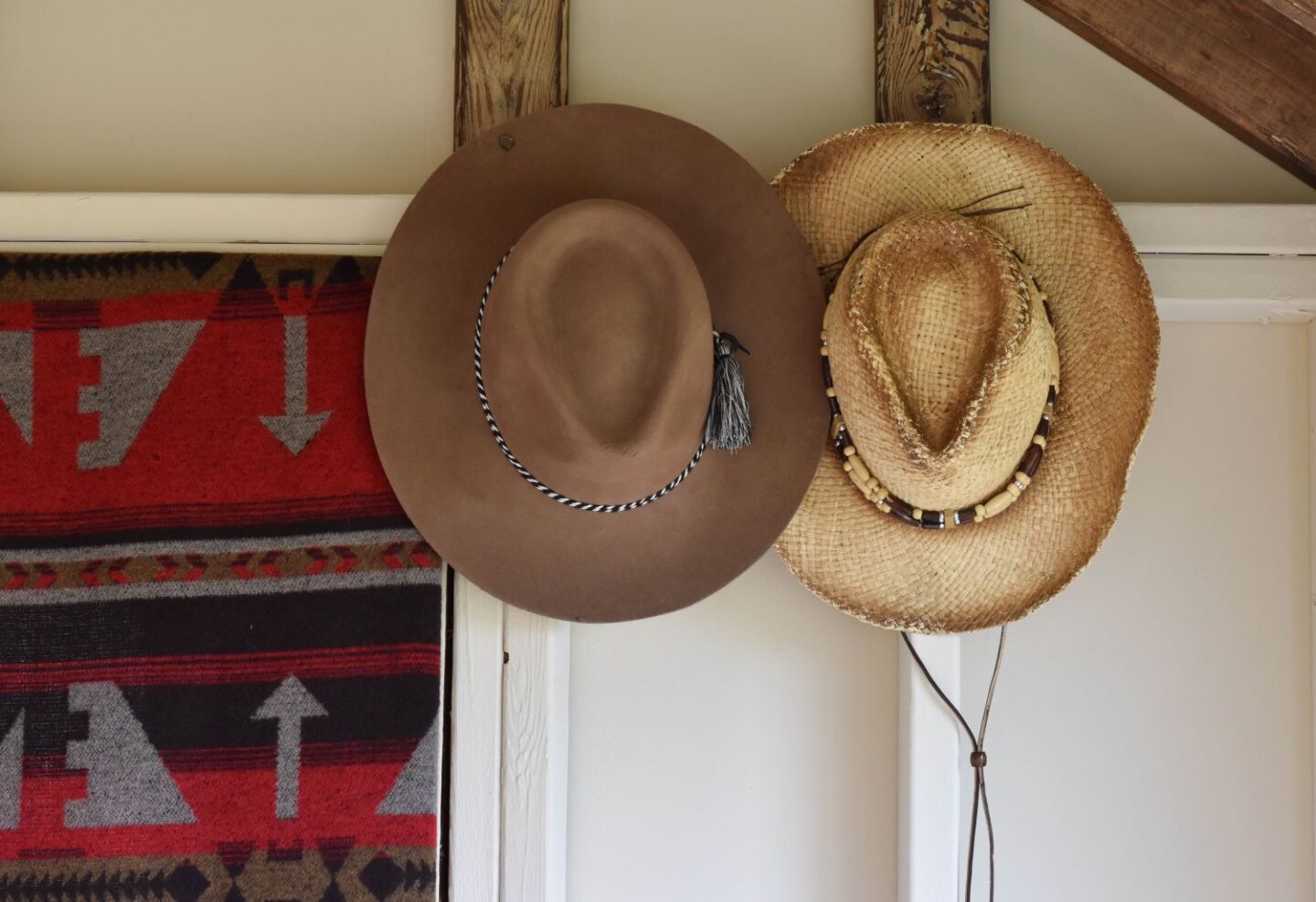 6. Budget
This part, not so fun. Your budget will determine the size of your DIY She Shed and what kind of materials you use. I chose to make a rustic She Shed and I preferred to use reclaimed materials for this project.
I used a lot of reclaimed materials which did help with cost. Check out your local Habitat for Humanity for windows and doors if you have one in your area. You may also find other sources for reclaimed materials, for example I found my siding and wonderful barn door on FB Marketplace. Depending on your budget you may want to look at premade sheds or kits that you can alter to fit your style.
Go HERE to see how I built my DIY She Shed sTEP BY sTEP
I took photos during the three weeks my She Shed was under construction. You can see all the details in my post on the building process for my little art studio.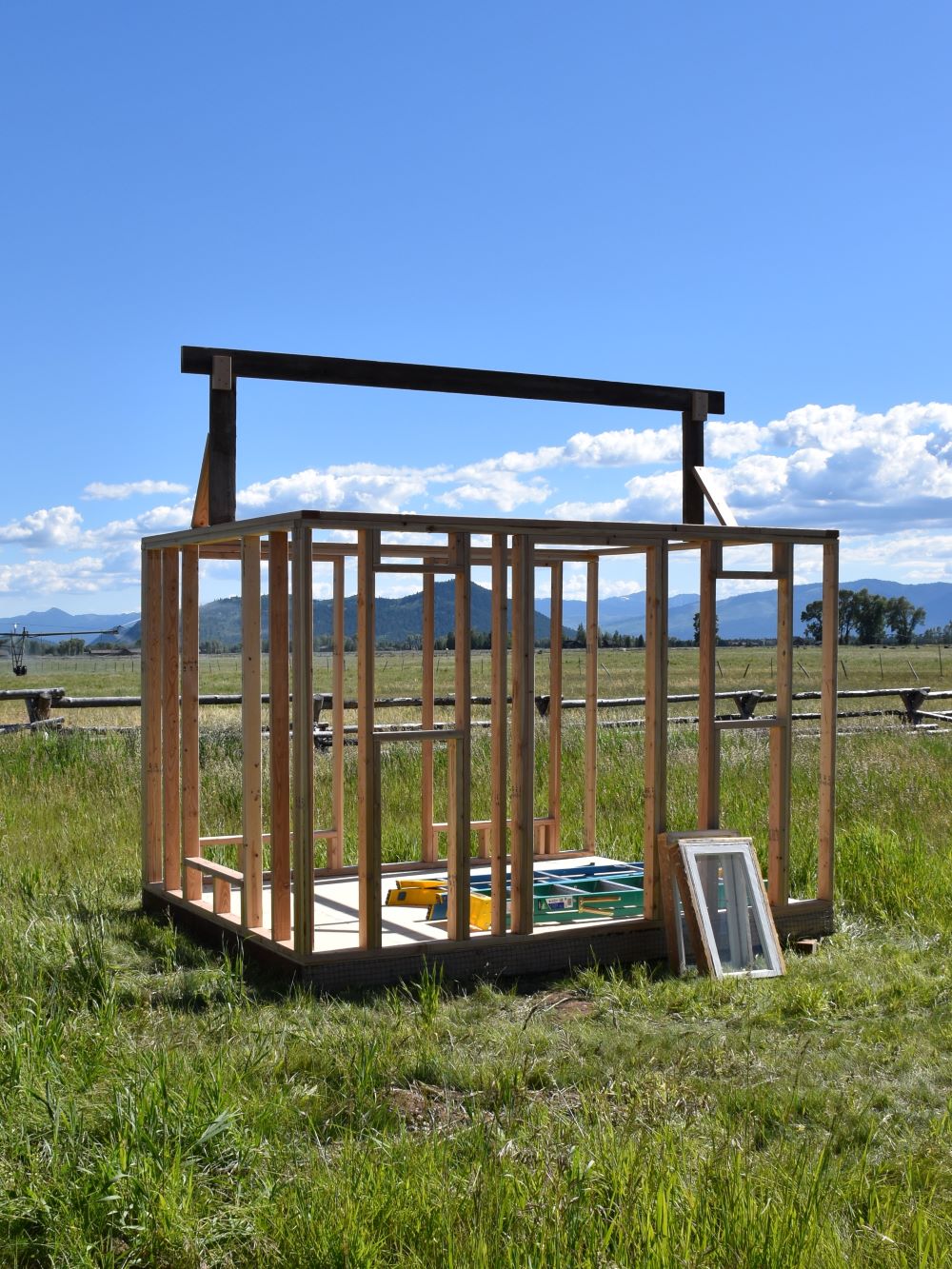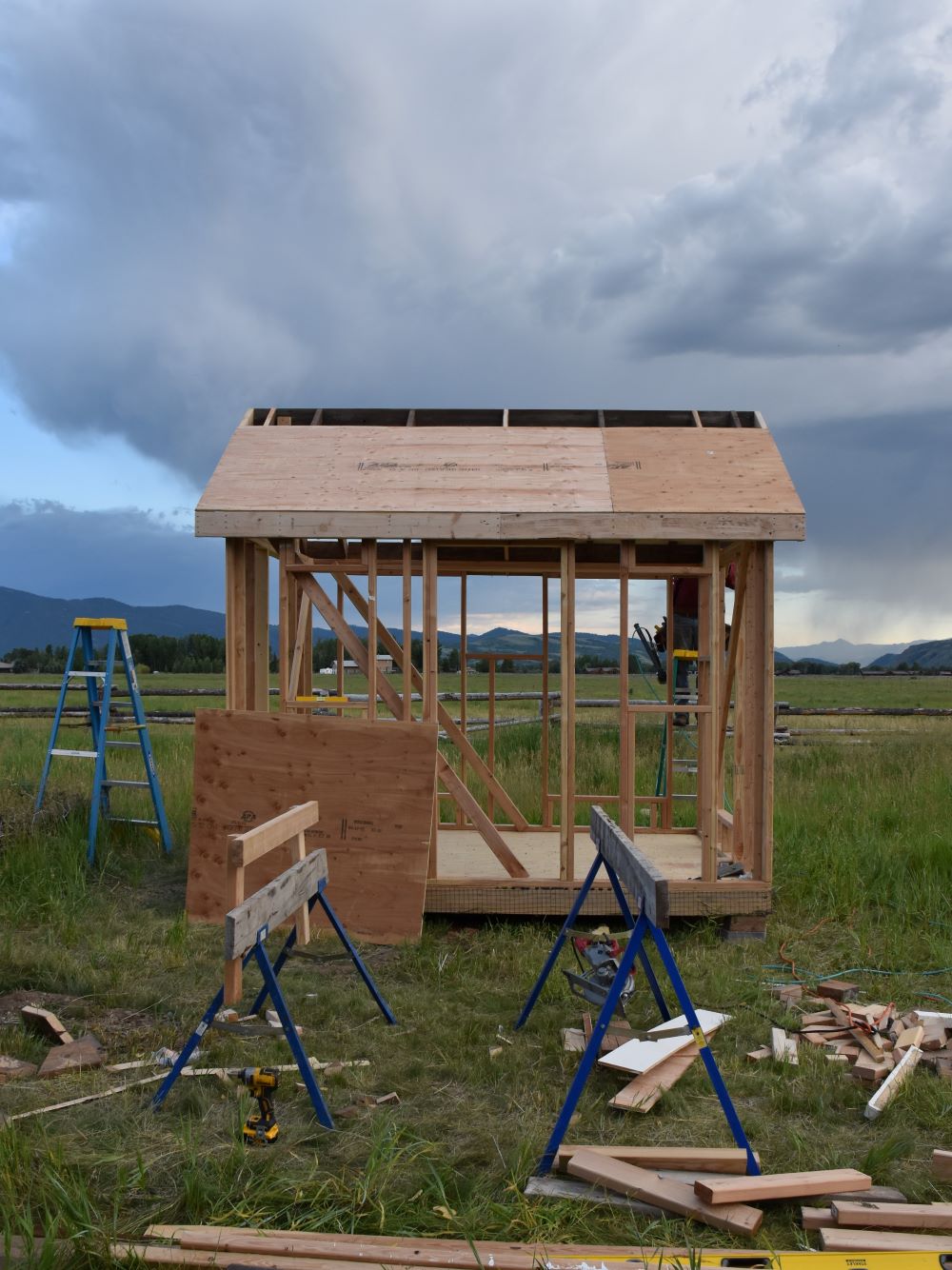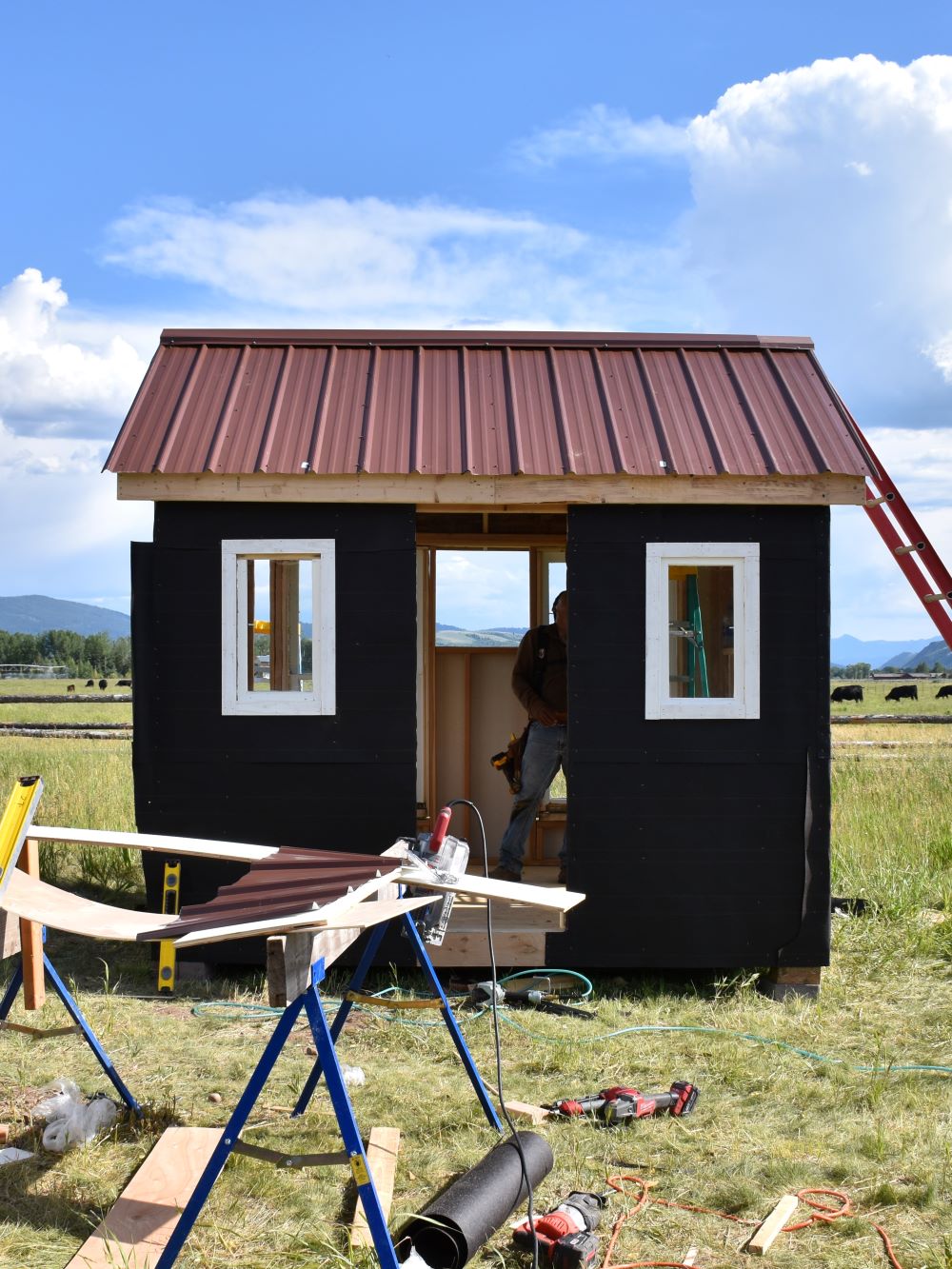 Do some Research and Dream a little
I looked at a lot of examples of other DIY She Sheds, art studios, and small structures, for inspiration. I found some great ideas when researching tiny homes too. They are all smallish buildings with many different styles. I found it was important to have a clear understanding of what I was looking for, both in size, height, and style. This is why I decided on a DIY She Shed, so I could make it to fit my specific needs.
It's time well spent to think about what kind of she shed will fit your needs and how you'll use it. Then comes choosing the style and decor which is the fun part (at least it was for me). So take your time with this part of the process, it's important. Changing the plan once things are underway can present all kinds of delays and extra costs; like any construction project.
There are many resources for inspiration, below are just a couple of books I found on Amazon that are sure to give you lots of ideas about how to go about building your dream She Shed whether you'll use it for art, writing, an office, gardening or just a special place to call your very own. (That bring said, don't forget a lock for the door!)
Make a Plan and a Sketch
After you've looked at lots of books and magazines and online images, it's time to make some decisions. It helps me to put things down on paper. I recommend making a sketch, to scale if you can, of all the important aspects of your she shed. I found a sketch invaluable, it really helped me visualize what the finished product would look like. Besides that, it will come in handy when you're communicating with whomever is going to help you with the build, whether it's a construction person or someone at the hardware store when you need materials.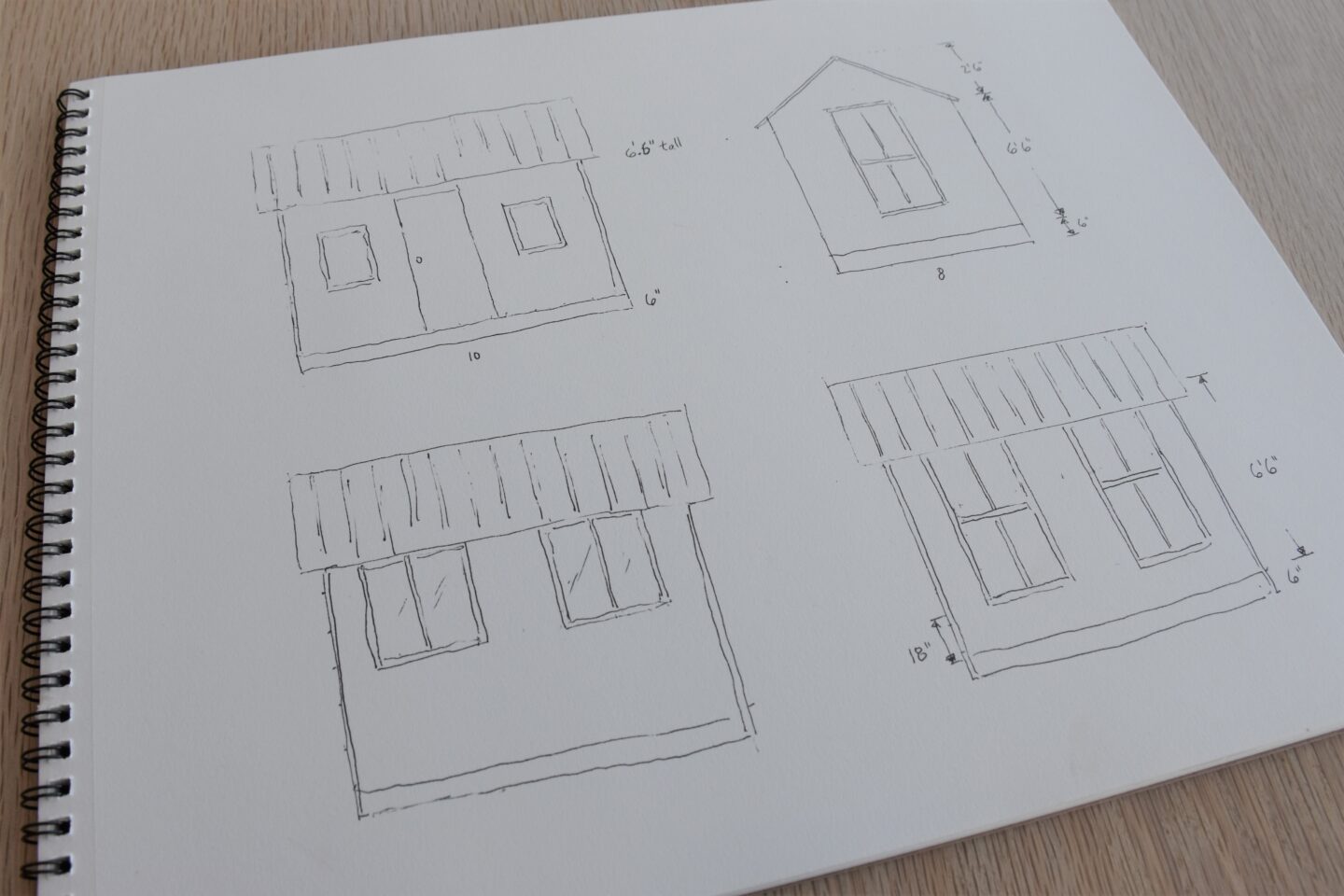 You're Ready to Build Your DIY She Shed!
This is where the DIY part comes in! After research and planning, you're ready to build. Realize at some point you've done all you can do to think about your needs and make a plan (and hopefully a sketch for communication purposes) and it's just time to actually start your project. I heard a quote recently that appies here:
"Perfection is the enemy of progress."

Winston Churchill
Building an art studio – My Experience
As I built my studio I documented the process with photos. I used as many reclaimed materials as I could, which I think added to the rustic decor I wanted. You can see those photos and read about my experience on the post: "Step by Step how to build a She Shed – My Experience".
It was so worth it to build my own space! I use my She Shed as an art studio and I couldn't be happier with it. It's a wonderful place to go to paint or dream about my next painting. And with just a few extras, like battery operated lights, it's a cozy space that I can call mine.
This DIY SheShed was a big project, but well worth the trouble. I hope you've learned something you can take with you as you're planning your very own SheShed, whether it'll be an art studio like mine, a potting shed, or just a special place to call your own in this busy world! Good luck!