After a little vacation in Amsterdam with my husband it was time for him to work for a week in Den Haag. We started out in the company hotel but it was cramped, even by Dutch standards, so we moved after one night to the wonderful Kur Haus right on Scheveningen, the beach next to Den Haag. What a smart move that was! We even got a room facing the North Sea! A week was not enough, I wanted to stay a month.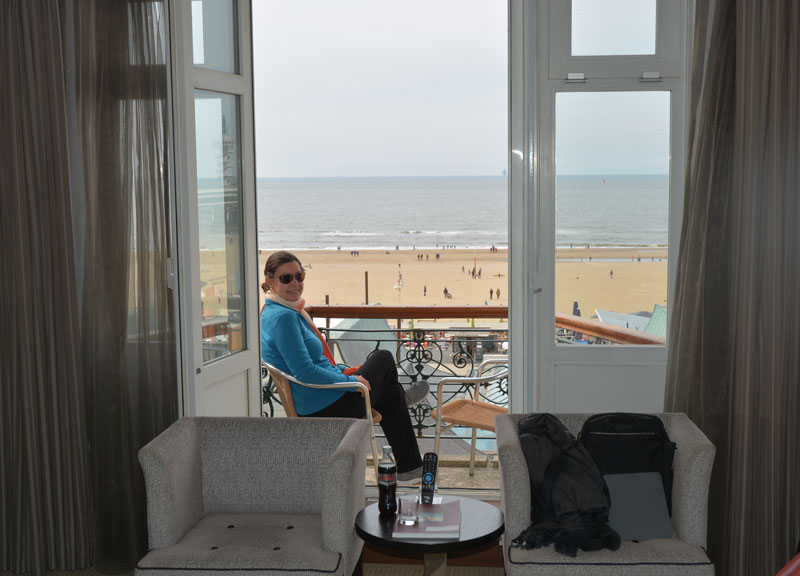 Now, while my husband was working, I rented a car and drove out into the countryside with my plein air equipment to paint! It was so much fun, I drove around, thankfully with a "Navigator" in the car telling me exactly what to do, and searched out beautiful scenes to paint, of which there were many.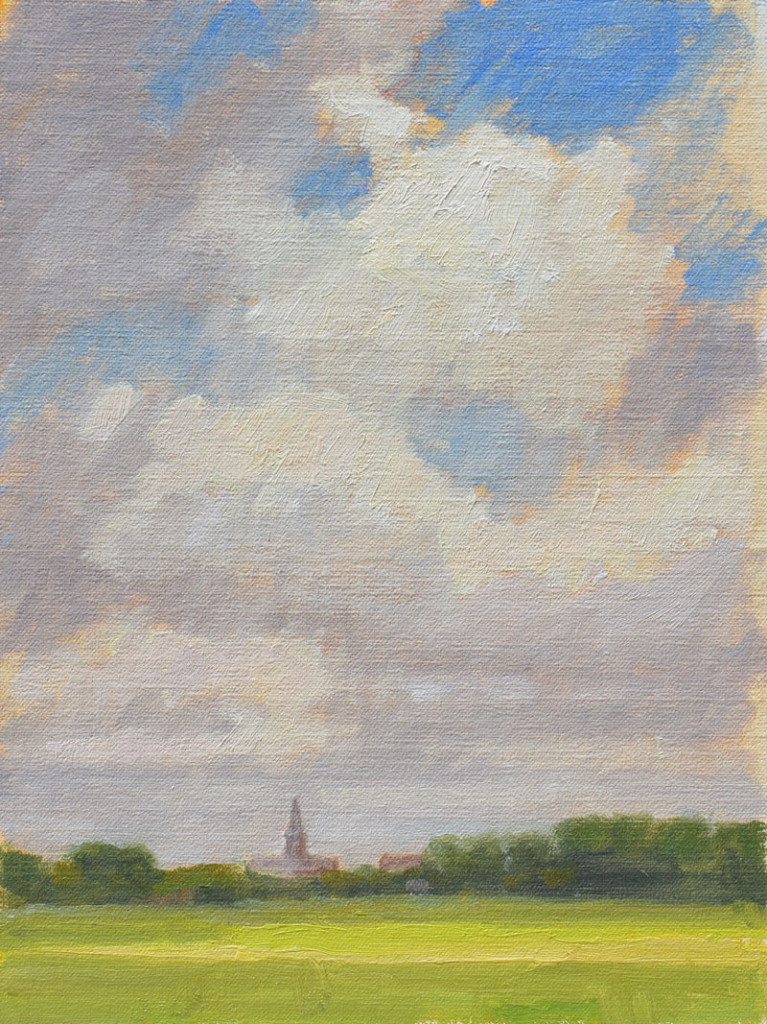 One day I made my way to a windmill. It was next to a dairy farm and I inquired about parking next to their barn. They had no problem with that and while I was there one of the dairy farmers showed me around the dairy farm. They must have had over 100 cows. And his grandfather owned the windmill and lived there until recently. I parked my car and dragged my equipment up onto the dike next to the canal. There was even a picnic table up there next to a bike path. So I set up and painted a beautiful windmill. When I was almost finished a woman and her two children came along the bike path and stopped to see what I was doing. They sat down for a 30 minute break and even offered to share some kind of home make cake with me. The children were darling and so interested in what I was doing. The wind was really picking up and I had just a little more to do on my painting, but it was honestly hard to paint with them chattering! But I did get the painting finished and it's a wonderful memory.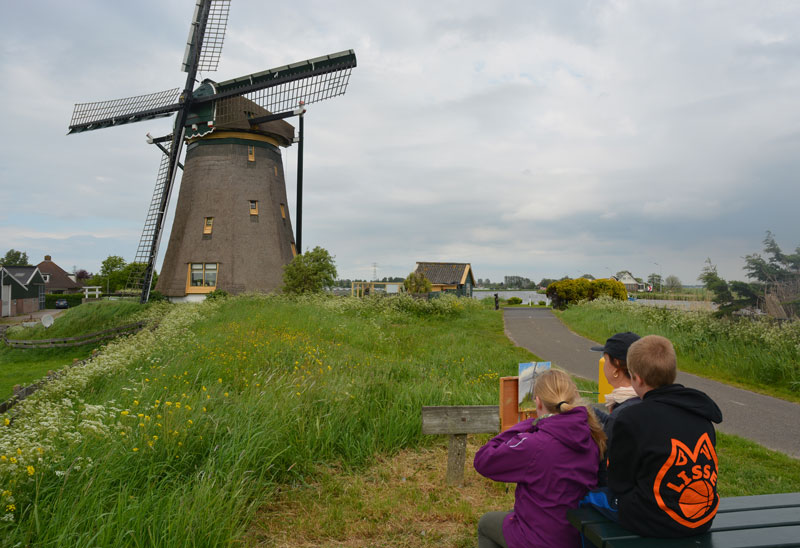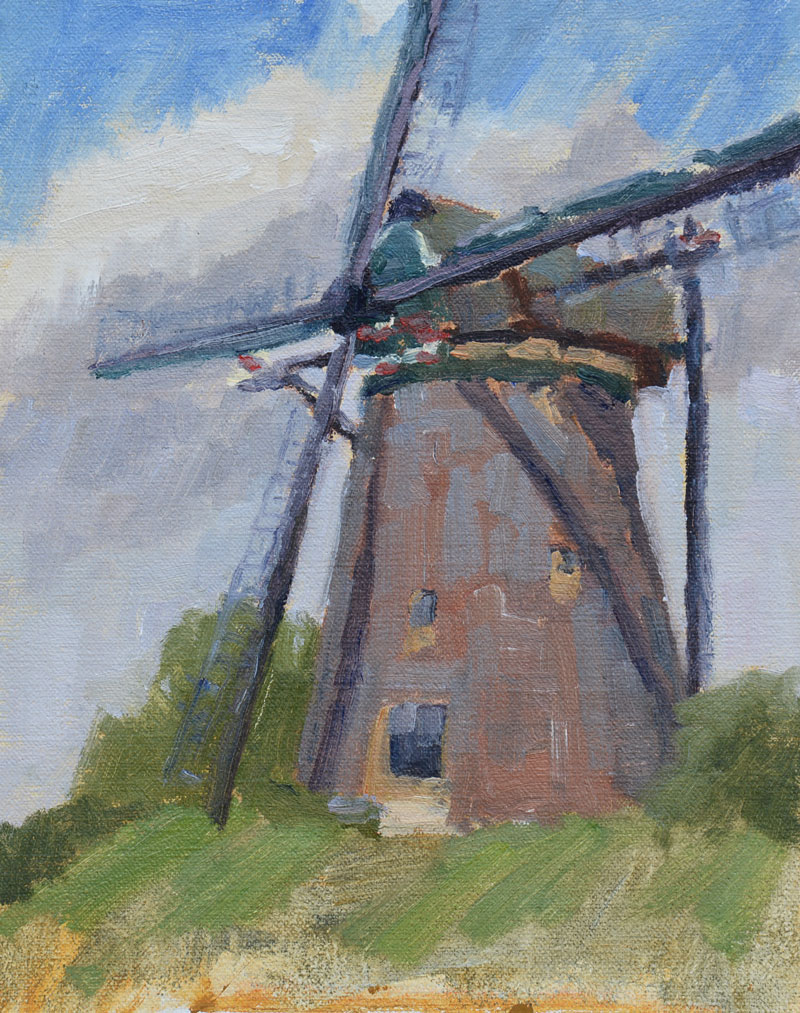 Another day I headed out and found a view of the same windmill from a distance. It started to sprinkle, then it started to rain. I had an umbrella in the car but it wasn't the ideal way to paint. Overall our time in Holland was wonderful. I think it only rained that once, except for a couple of storms that I watched blow in over the North Sea from the hotel room window. Everything was so green and lush and the canals were all still and reflected the clouds and sky. I am blessed to be able to travel with my husband and paint!