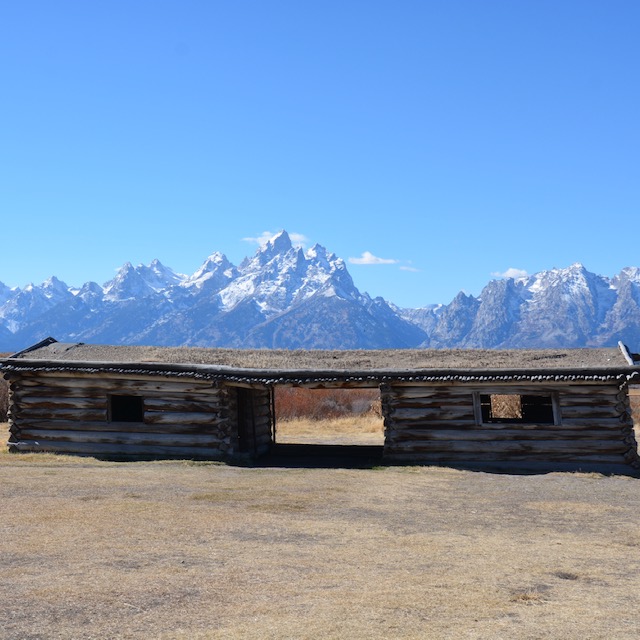 A visit to Cunningham Cabin will round out a stay to the Jackson Hole, WY area. Cunningham Cabin is a one hundred year old log cabin in the middle of the Jackson Hole, WY, valley. It was built by John and Margaret Cunningham in 1888 when they homesteaded 160 acres in this beautiful valley.
How to visit Cunningham Cabin
A sign on Hwy 191 25 miles north of Jackson points to this historical site but you can't see this low slung cabin from the highway. I drove by many times before I finally stopped to visit Cunningham Cabin and it is well worth the stop. It's one of my favorite places in the area now. From the parking area you follow the single lane road to the parking area and walk a quarter mile to the cabin.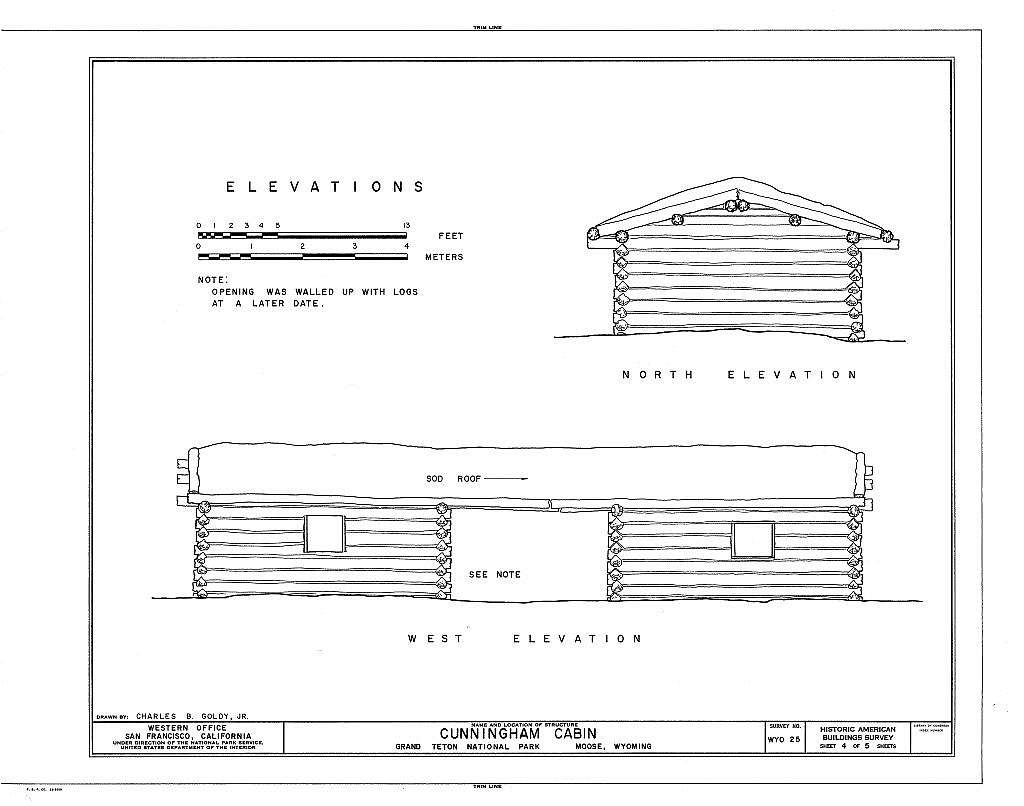 The structure sits on a flat area just as the land dips down towards the Tetons which explains why you can't see the cabin from the highway. Cunningham built more structures but the years and weather have taken them.
Life at Cunningham Cabin
I'm fascinated by what life must have been like in the homesteader's time: living in this cabin literally in the middle of nowhere. It's 50 miles to Jackson and anything that needed to be purchased. They had to grow and cut their own hay. And they had to have enough to keep their cattle and horses alive all winter.
Winters were hard. Temperatures reached -50 F and the wind howled. I've seen 3 and 4 feet of snow in the valley (just last year) and on top of that there is snow drift. Temperatures don't get above freezing for weeks at at time. There are wolves and bears to contend with (there still are). Roofs leaked mud when it rained because most roofs were covered in sod back then.
The nearest neighbor was 30 miles away and mail was delivered a few times during the winter. The growing season was short, very short, and then potatoes and onions were stored for the winter. I honestly don't know how they did it.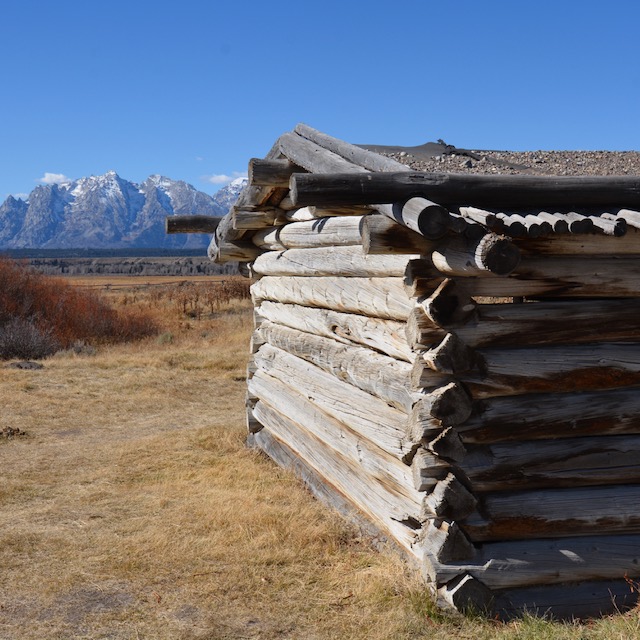 This cabin is a marvel. Still standing after almost 150 years! In a world where more is better (it's not really) and we have way too many choices, the simplicity of this cabin has stood the test of time and it still beautiful and in a way even modern.
Cunningham's land became part of Grand Teton National Park
The Cunninghams sold their land and this cabin in 1928 and it soon became part of the Grand Teton National Park (in large part thanks to John D. Rockefeller who purchased and donated 35,000 acres of land to the park).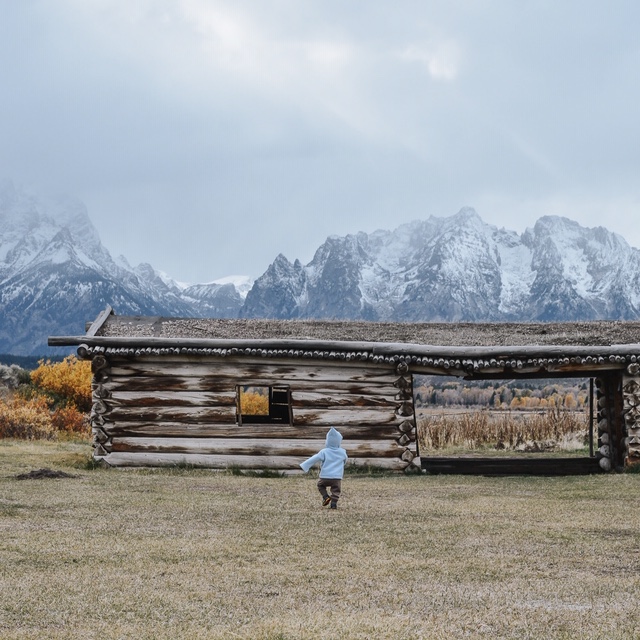 So now when I drive by, and especially when we have visitors, I always want to stop. It's magnificent to stand next to the cabin in such a wide open space with the Tetons as the backdrop and the blue sky stretching endlessly above.
To read more about Cunningham Cabin you can visit this National Park Service site or if you visit the cabin, pick up a brochure at the site for a $1 donation.