Spotted this wonderful red barn
It's always so much fun to go out plein air painting and especially fun to paint a red barn. When I start the day I never know what the day will hold. (Which I finally figured out is one of the reasons I love plein air painting so much!)
Today my friend Myrrh and I painted this wonderful red barn near Bellville. The area is just at the edge of where the landscape starts to get into rolling hill country. We had spotted a sliver of red through some trees a couple of weeks ago so today we came back to investigate.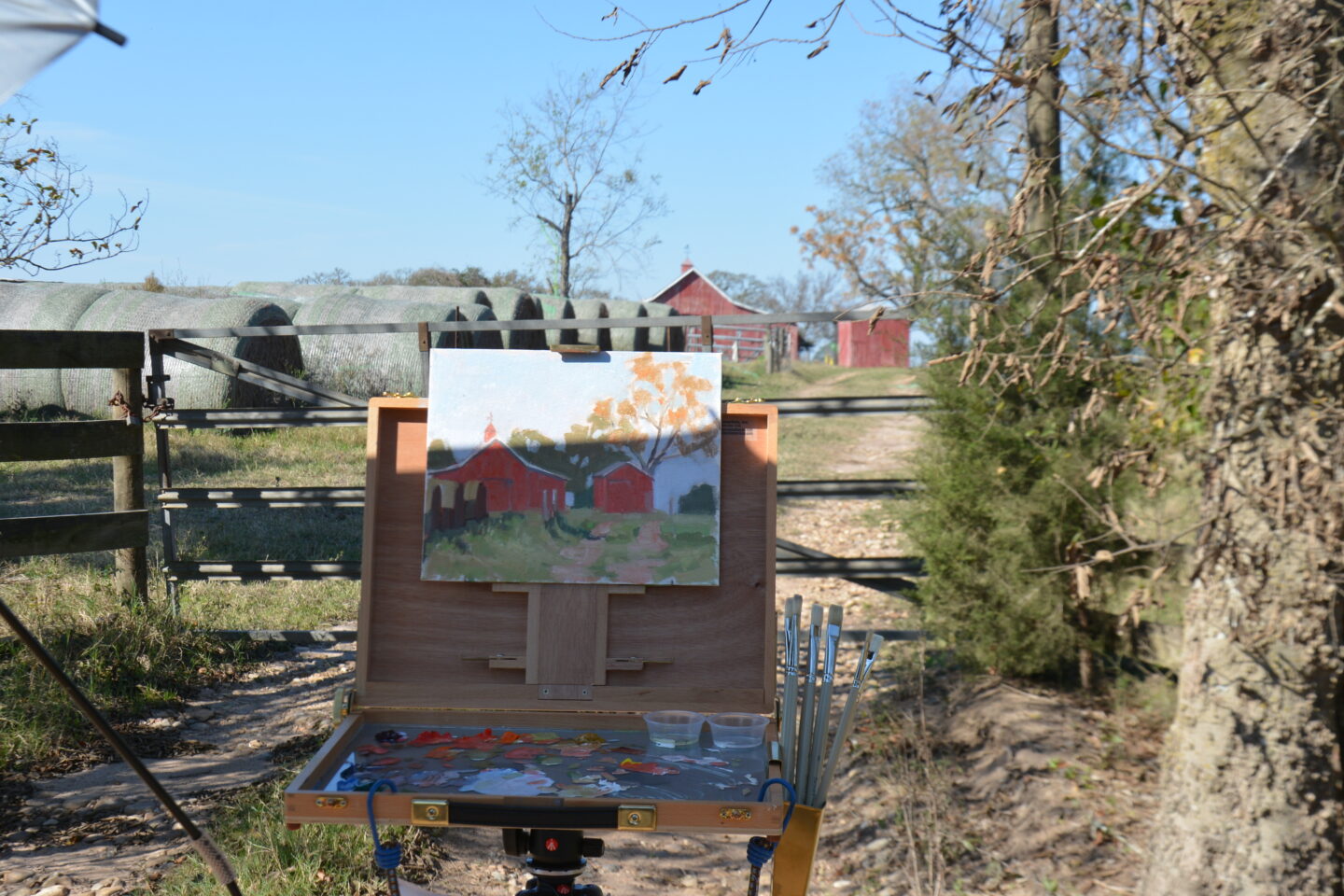 Meeting the owner!
I've been very blessed so far with my painting trips; we've always found beautiful scenes to paint, haven't been caught in the rain too often, and occasionally meet the locals. And happily we met the owner of this barn when she pulled up in her car to see what we were doing.
The owner of this 100 year old historic Texas property turned out to be a lovely woman who was happy to have us paint her barn and told us all about the history of her property. And she graciously invited us to paint on her property next time we are in the area!
Because we are usually looking over or through a fence as we paint, being able to paint on someone's property is a dream come true for a plein air painter. Here's a similar painting I did recently looking over a fence! And here are some other historic barns in Texas.