This is a list of gifts that will get artists and creative people motived and excited about creating the art they were meant to create! I've been an artist for 15 years and I've learned which art supplies have real value and I've compiled a list below.
I have organized the list into three price categories to help you find the perfect gift for the artist in your life.
Under $20.
$20-$50.
And $50 to $100.
I also have a post on the Top 10 essential art studio items for painters where I list all the equipment and materials I use in my studio. You can get more ideas for gifts from that list. Good luck! I'm sure the artist in your life will appreciate your thoughtful gift.
by Joan Breckwoldt. As an Amazon Associate, I may earn a small commission at no cost to you if you purchase a product I linked to. This helps me with the cost of running this website. Thank you!
Gifts for Artists under $20
Acrylic Paint Pens, Emooqi Set of 18 Colors Paint Markers Pens These markers have great colors and will inspire creative people even on days when they don't want to dive into a big project. A set of markers and a brand new sketch pad like the one below would make a nice great sure to be appreciated by just about every artist.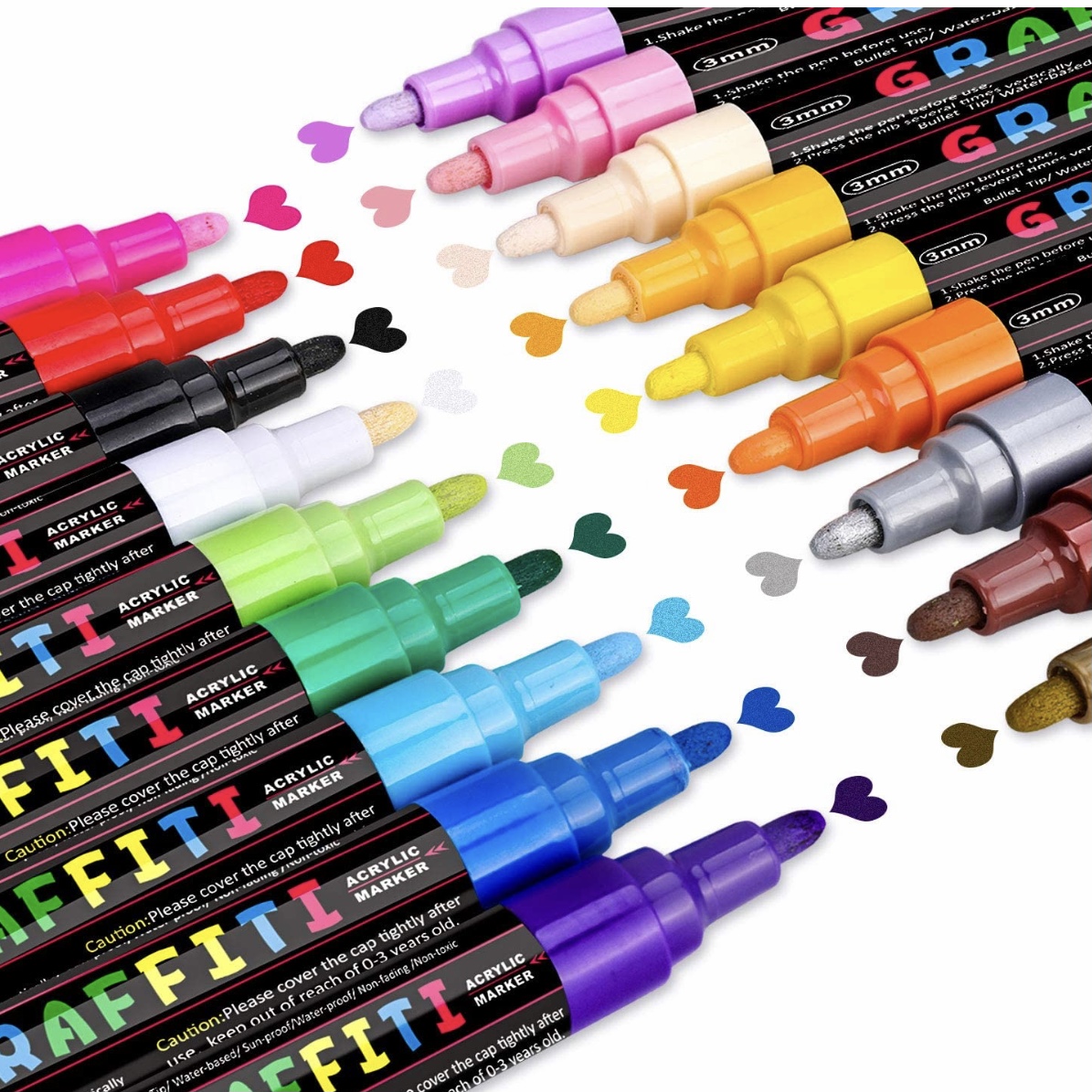 This medium sized zippered art case is great for organizing art supplies and for travel. To make it even better you could fill it up with some art supplies!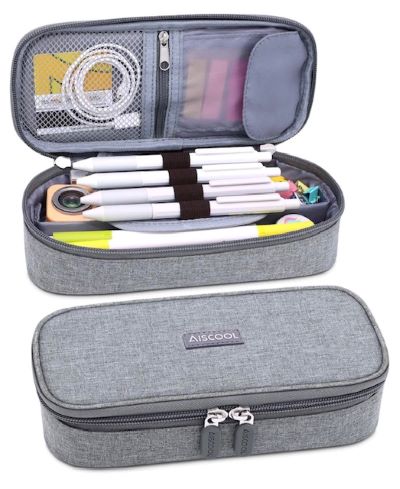 These 70% cotton art socks are sure to make every art lover smile. Fun socks are so popular now, it's great to see this box of four designs representing famous paintings that art lovers will recognize.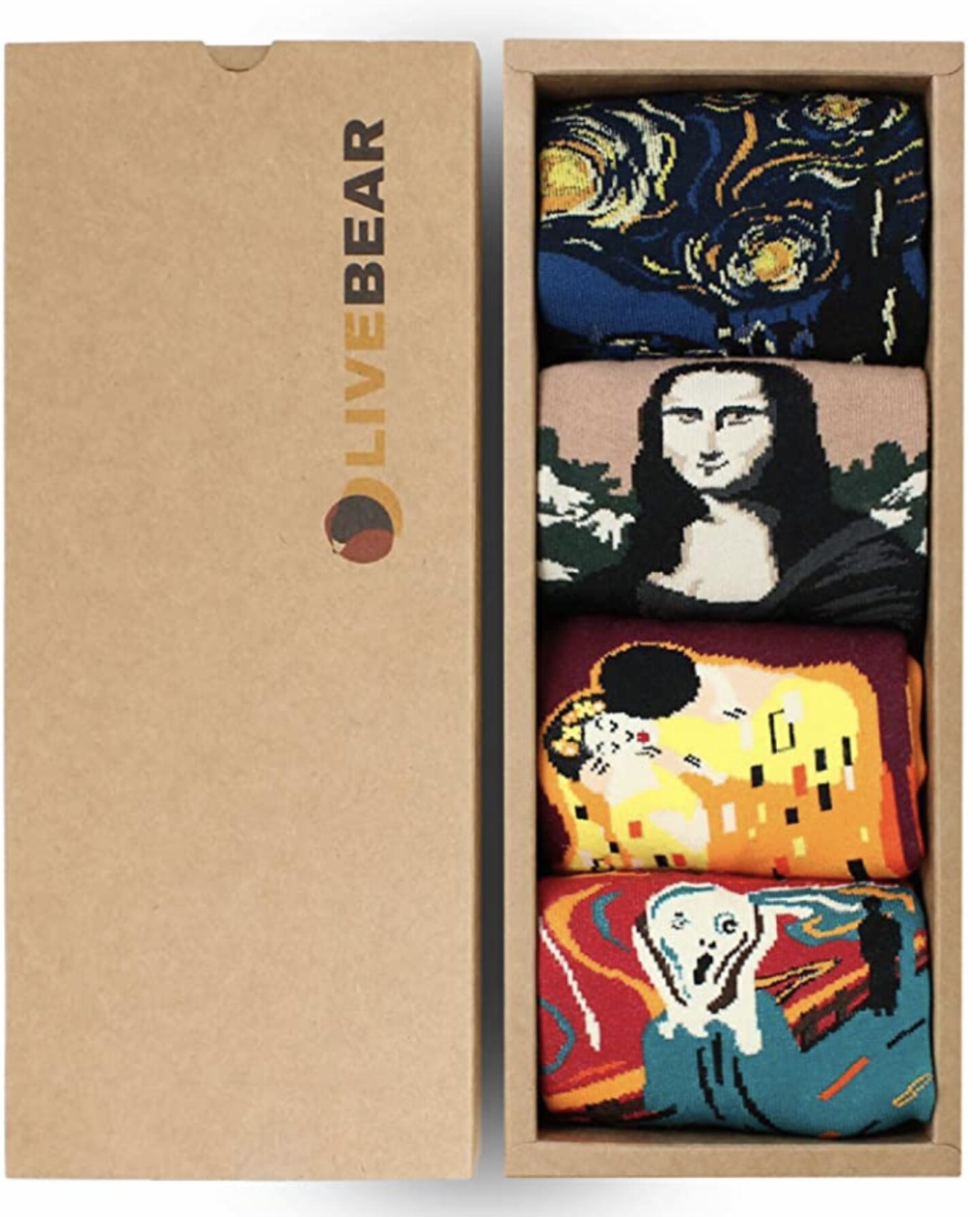 This artistic phone case says "I'm an artist!" and is a great way for an artist to bring their love of art beyond their studio! This phone case is for an iphone 11 but there are many phone cases available for other models of phones.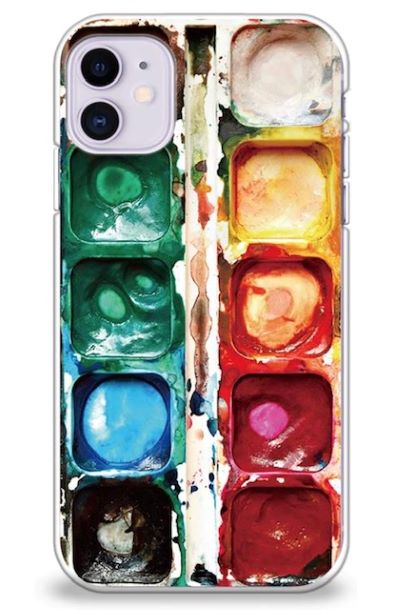 Books about art or artists always make a wonderful gift for artists. Books are great for dreaming, for inspiration and for motivation. Below are three recommended books which will be sure to please.
Gifts for Artists between $20 and $50
I have been using these Sakura Pigma Micron pens for years, I love them for the crispness of the lines and the evenness of the ink. They are especially good for writing or detail work.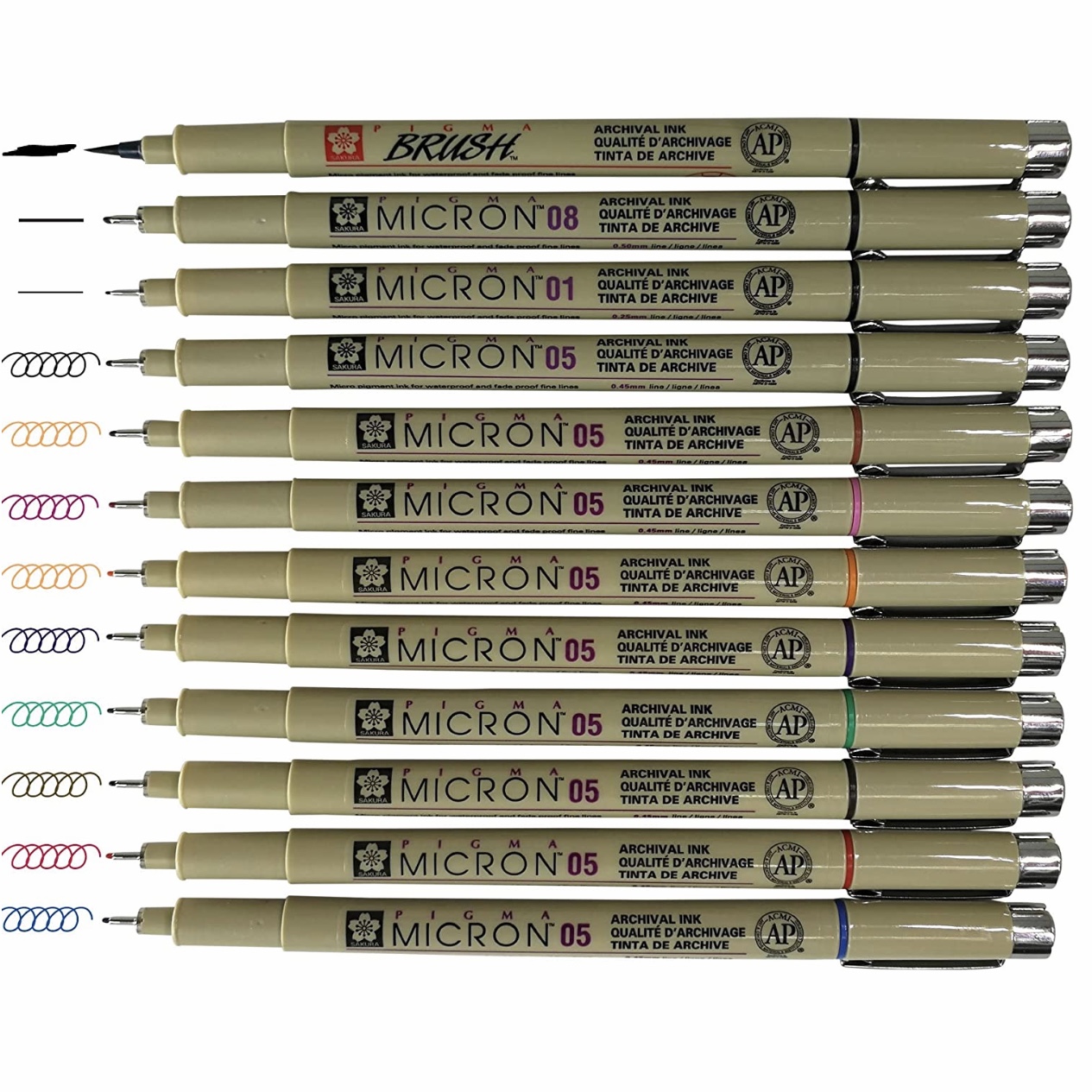 Derwent Sketching Wallet Artists should always practice their drawing and observation skills so this should be appreciated by any artist for sketching or gathering ideas. The sketching pad is 5.5″ x 8.5″ and comes with a variety of pencils with sharpener and eraser in a fold-over "wallet". It's a great size to take along and sketch whenever one gets the chance.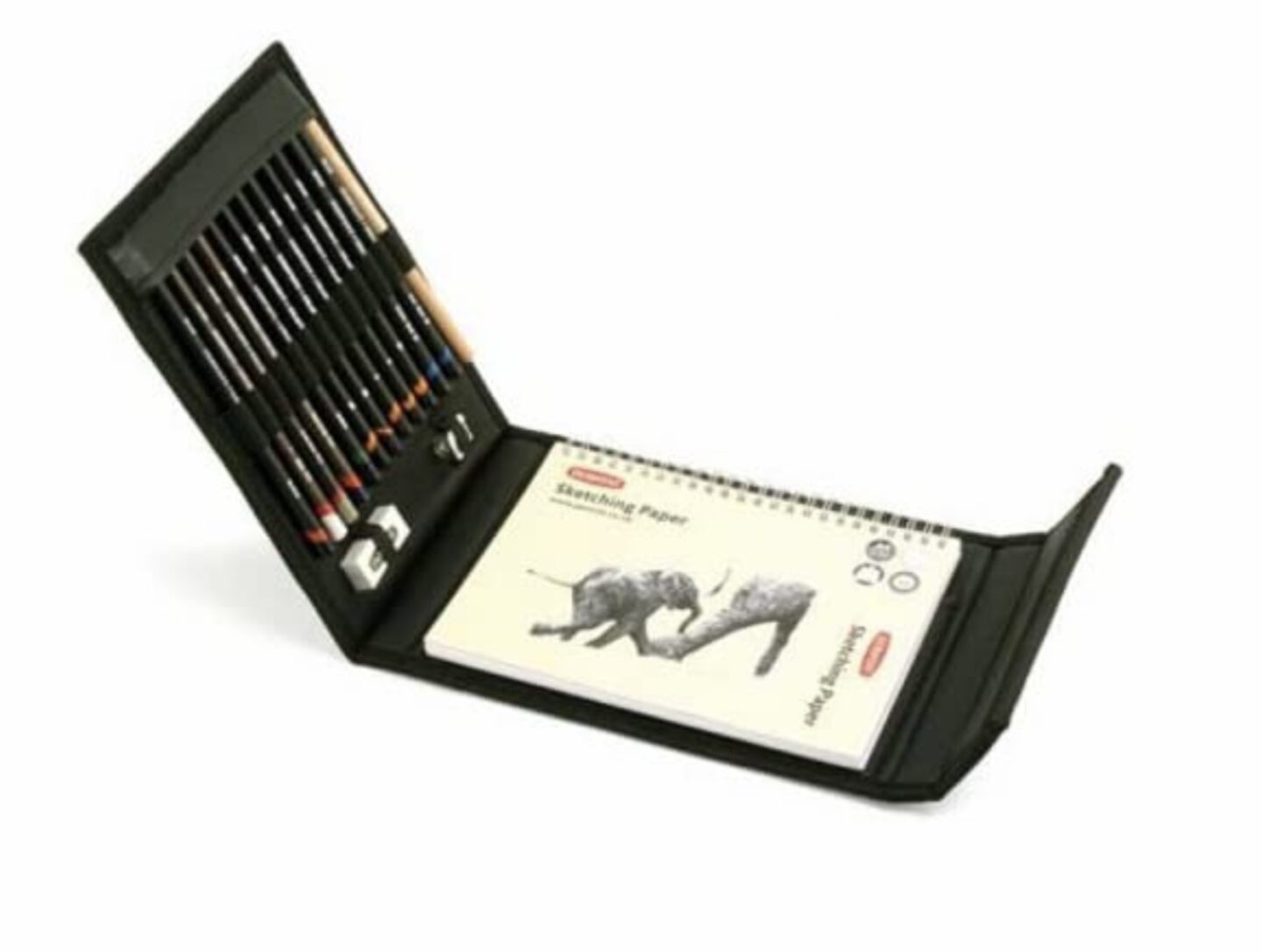 Royal & Langnickel Aqualon Watercolor Painting Box Set A great watercolor set by a very reputable brand. Paint tubes and paint booklet included. Plus the nice storage box.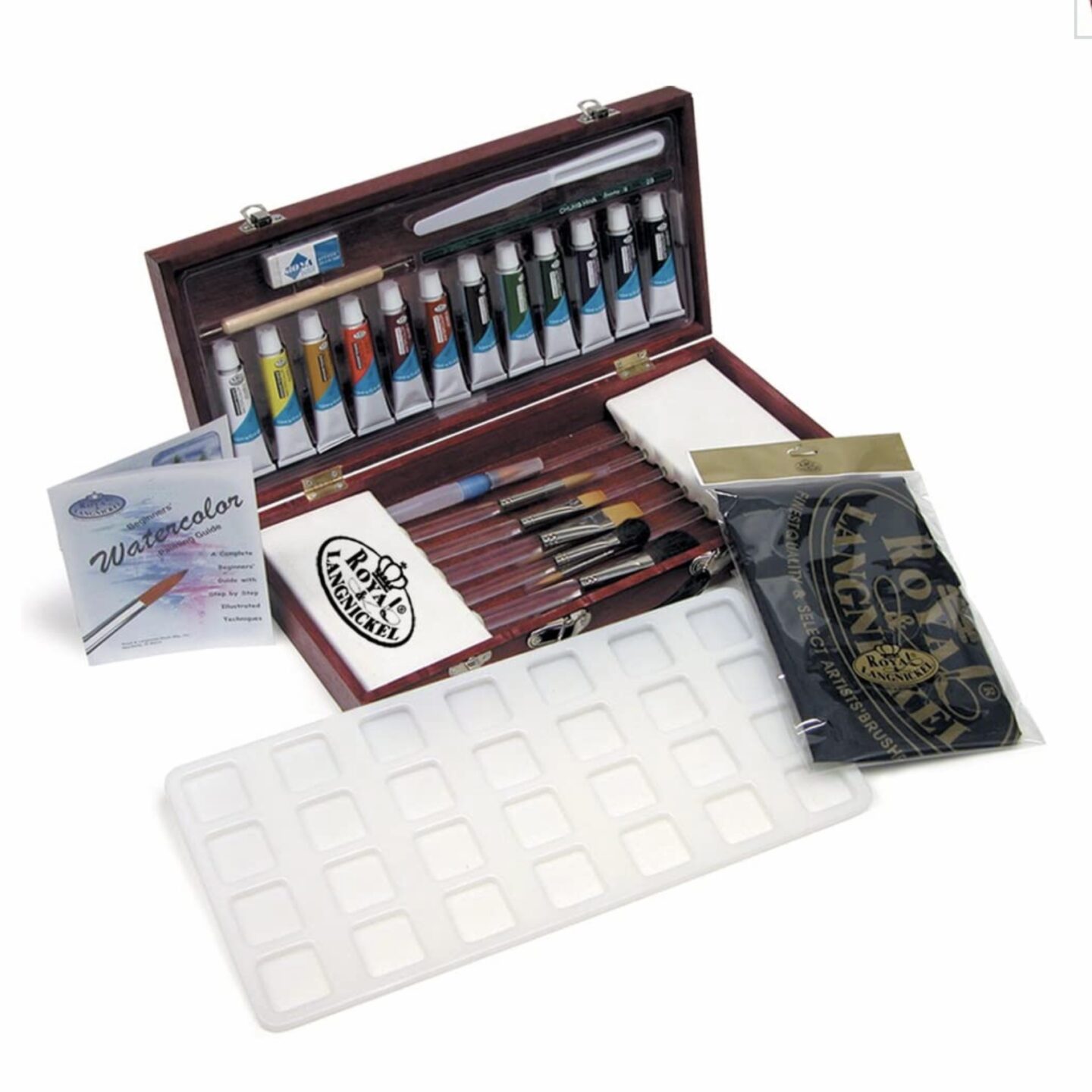 This professional chef's apron in black is the best apron for an artist. Artist's need something to protect their clothing from paint, spills, glue, or any other art material while working. It's important to get a BLACK apron because colored aprons reflect light onto a painting and that makes it hard for an artist to judge color correctly when creating.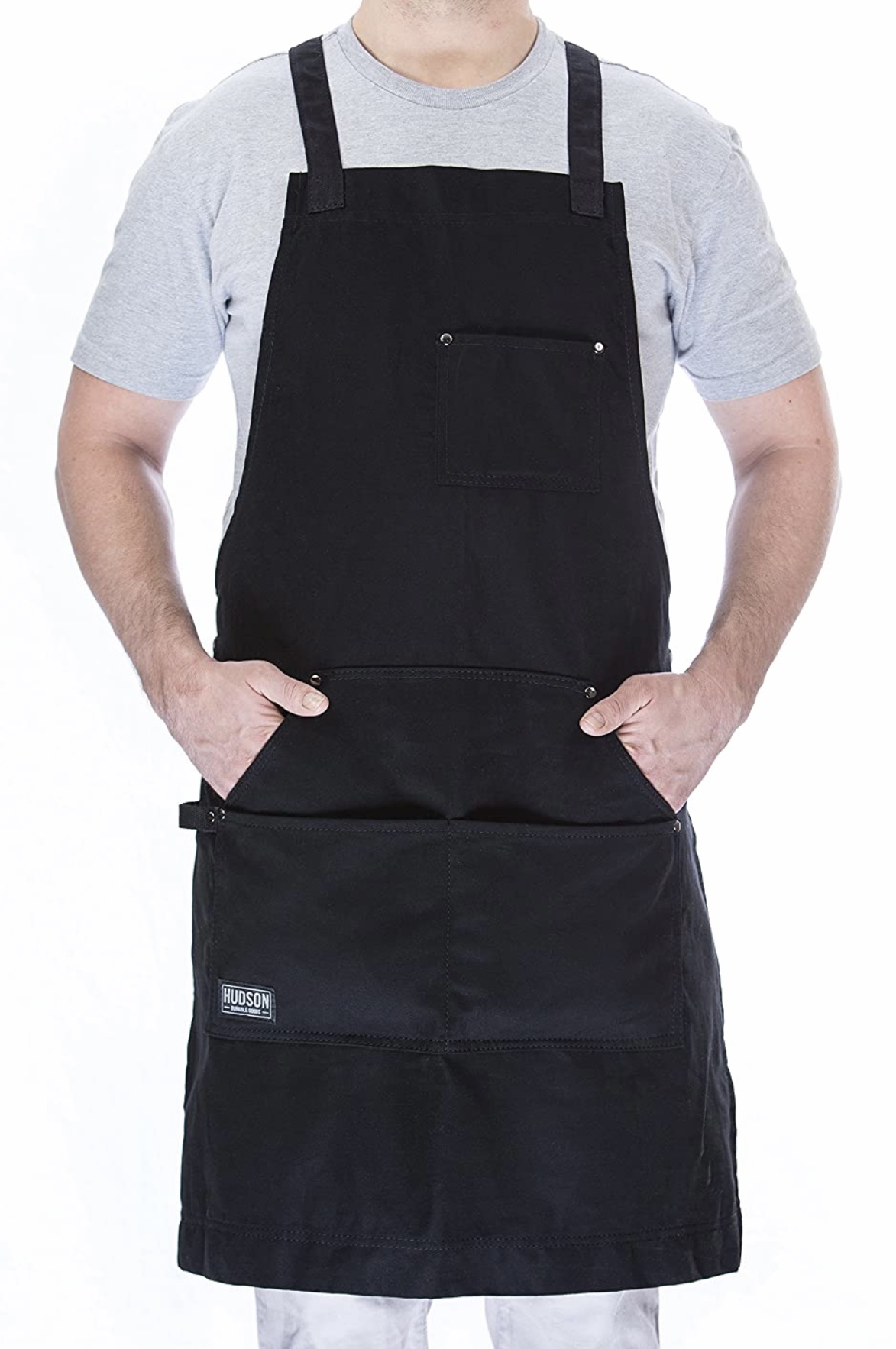 Gifts for Artists $50-$100
COLOUR BLOCK 181 pc Mixed Media Art Set in Wooden Case. Wow! This huge set comes with so many different media that it's a great way for an artist to experiment with new media, which is important for an artist and helps them grow artistically. This set includes acrylic paint, watercolor paint, pastels, charcoal and graphite and colored pencils. Sketch pads.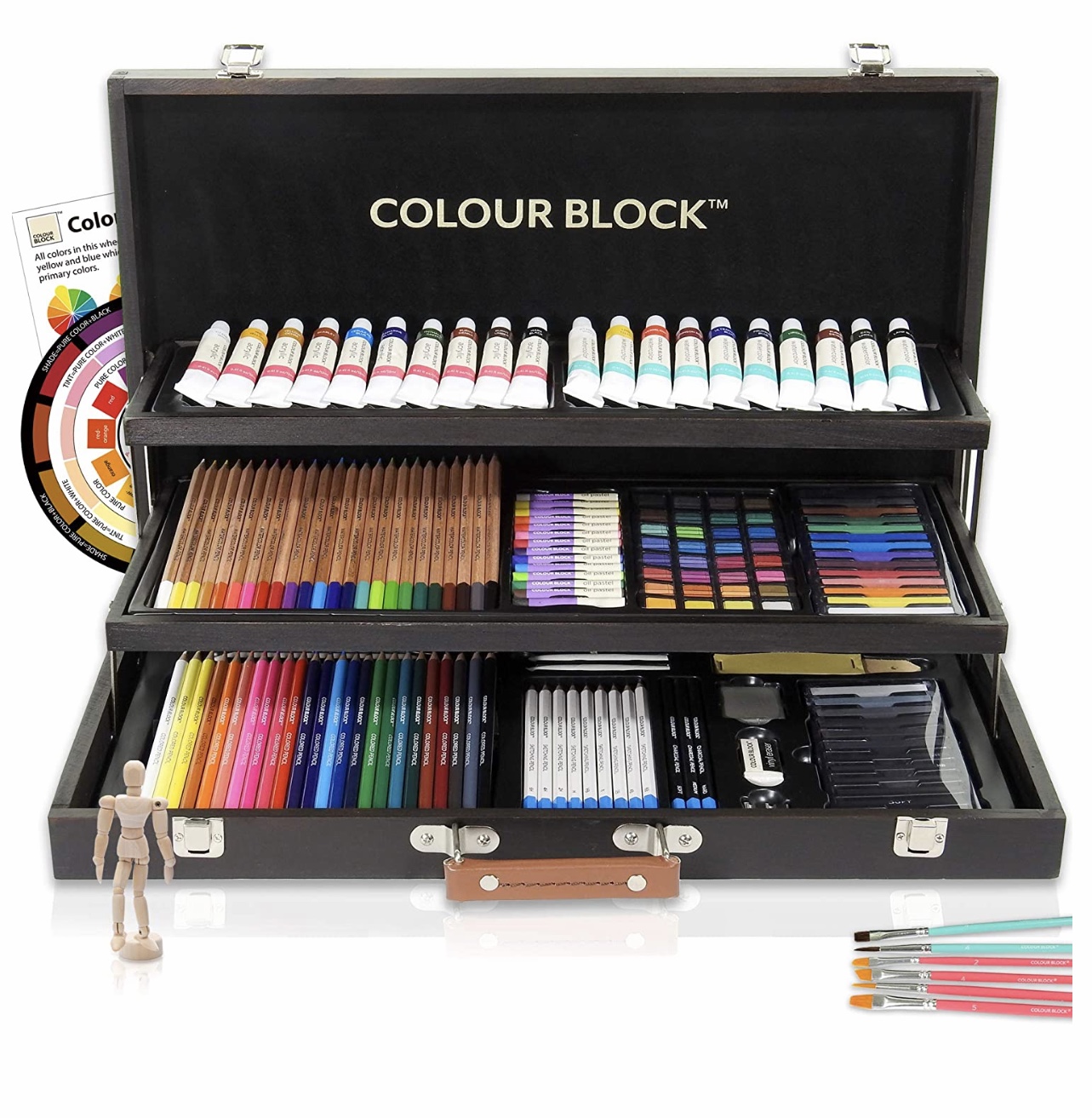 This is one item I just had to add to this list – this wonderful easel – because it's probably the most important item in a home art studio. Any artist would appreciate having a real easel to paint or draw with. I have this exact one and it's sturdy and doesn't take up too much room. It's also a great price point at $99.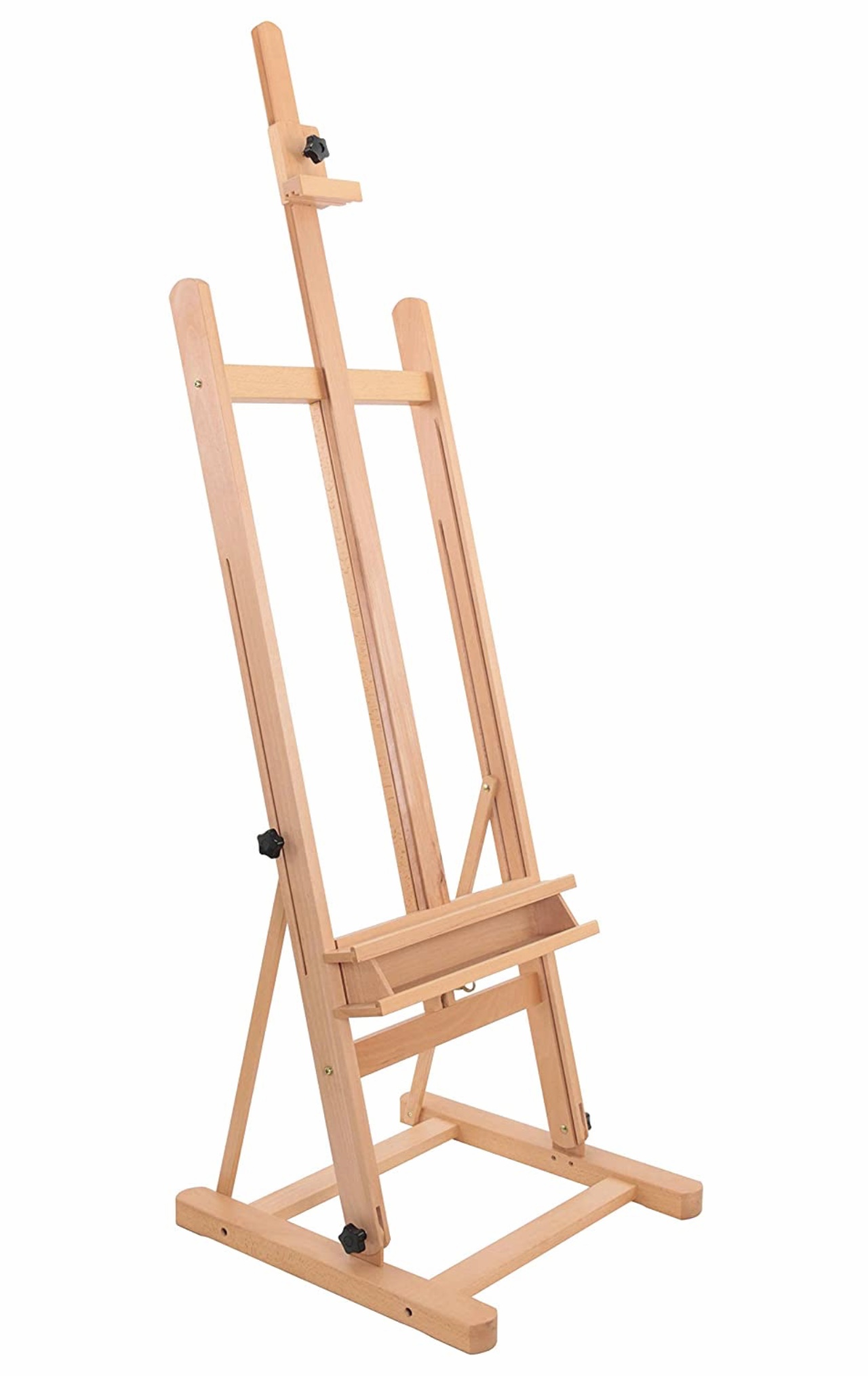 So that's my list of gifts for artists and art lovers. I feel confident these gift items will make the artists in your life happy! If you have any great suggestions for gifts, please add them to my comments below.
Need more ideas?
Don't forget to check out my post on the Top 10 essential art studio items for painters where I describe (and link) all the supplies and materials I use in my studio. Good luck!