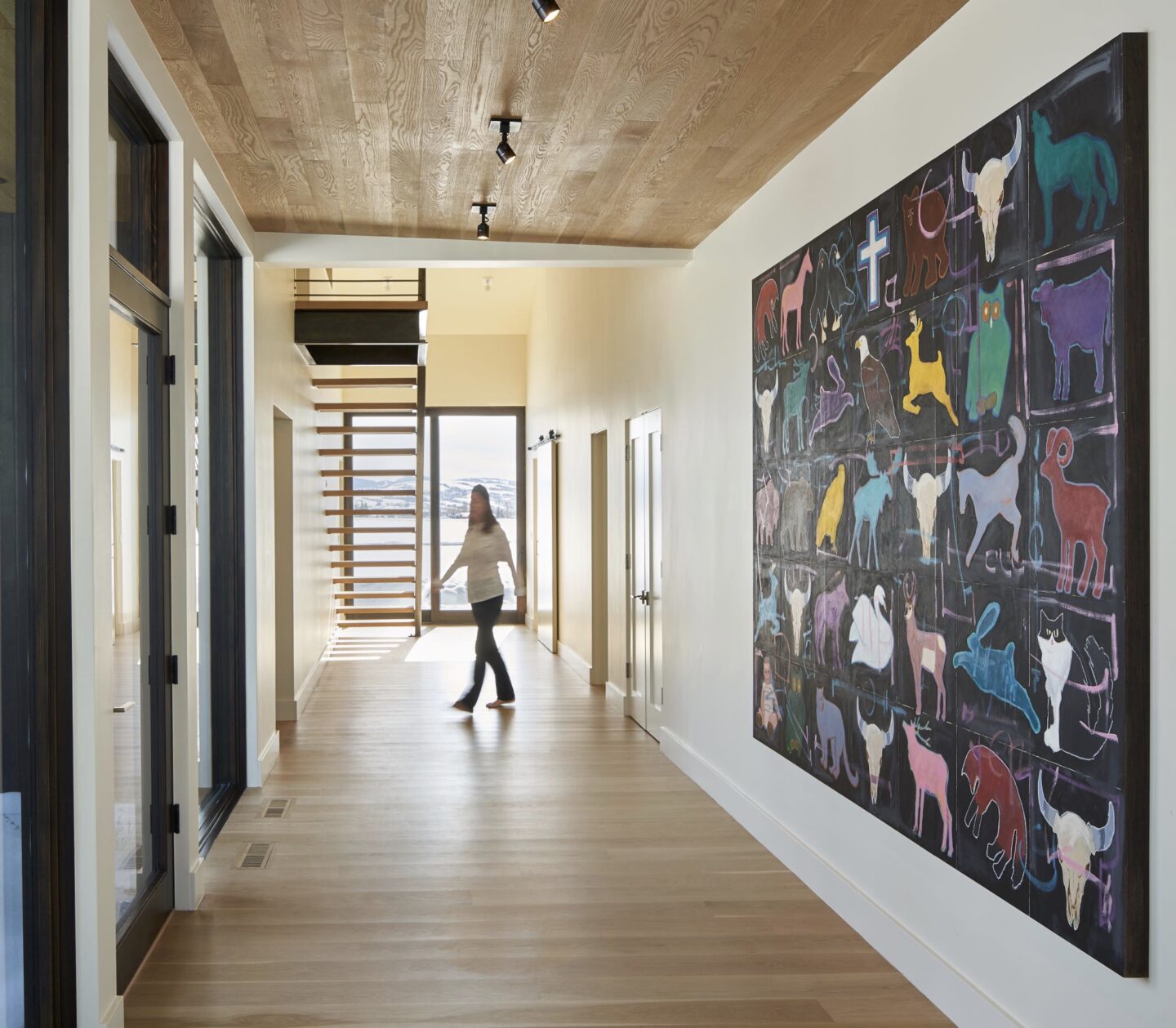 I finished the Jackson Hole Wildlife painting! I painted this 6 1/2' x 9' painting in place. It was a fun project, a long project, and I'm happy with the way it works in our entry space.
I finished it in time for photos to be taken of our home and some of my art for Homestead Magazine. And I have to say, it was great to have a deadline! Having a deadline really pushed me to work on this painting 6 or 7 or more hours each day. I'm always happy after all the work is done and I can sit back and be pleased with the final result. (There are plenty of times I'm not pleased with the final painting and those paintings are stuck in my art closet with their faces to the wall. Or sometimes thrown in the trash.)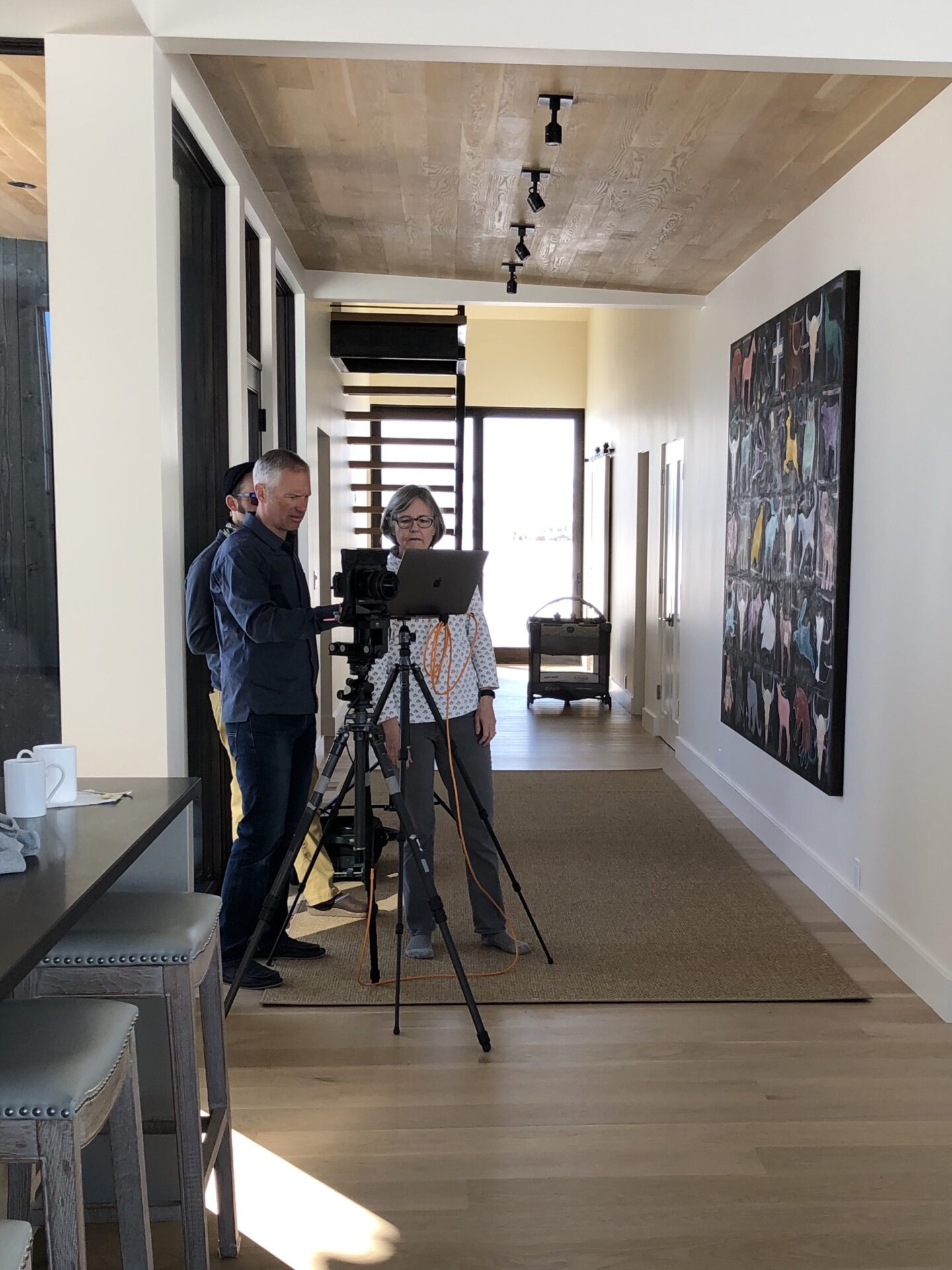 This project was engaging the whole way through. I had never painted anything quite this large before. As I worked I had to solve problems, which is great because it kept me engaged in the painting, and the final painting shows traces of those struggles. I like to see traces of struggles – things I had to wipe out or move or repaint – I think that shows the painting's story. One of my favorite painters, Richard Diebenkorn, leaves those traces too and I think that adds so much to a work.
I eventually printed this design on tote bags and backpacks and they are for sale in stores in Jackson Hole. You can see my Jackson Hole Wildlife painting printed on tote bags on my SHOP page or find them in Bella Cose stores in Jackson, WY.