A glass palette is the best choice for oil painting. I've tried every kind of palette in 15 years and I'll show you why a glass palette is the best. They are also an excellent palette for mixing acrylic paint. That's my glass palette in the photo above.
In this post I will show you:
benefits of using a glass palette
how you can easily get a ready made glass palette
how to ADD glass to an existing palette box with glass
recommendations for a palette box to fit with glass if you need one
1. Why use a glass palette for oil painting?
For years I used a wood palette (probably because I thought that made me look like a real artist?) but it was hard to scrape off the paint and get the palette clean. Paper palettes don't hold up.
So I joined many other artists and went to a glass palette. Here are the advantages of using a glass palette:
Glass is SO easy to clean. I can wipe off my unused paint or use a paint scraper and it's clean in less than a minute.
Even after the paint is dry I can scrape off the paint using the razor paint scraper and get a clean surface
Glass is a smooth surface and makes mixing paint easy
It wil last forever and won't get discolored
You can put ANY color paper under the glass so you can have any color to paint against. I have found most people use a neutral gray color.
So if you've decided to go with a glass palette, read on . . .
2. Ready made glass palette for oil painting
Glass palettes now come ready made! HOW BRILLIANT IS THAT!!! You don't have to go to a glass store and have one cut any more. The glass come with gray or white paper underneath so you can choose the color behind your paints. I use gray (see why further down).
By Joan Breckwoldt. As an Amazon associate, I may earn a small commission at no cost to you if you purchase a product I've linked to. This helps me with the cost of running this website. Thank you!
New Wave POSH Glass Palette for Artists 12″x16″ This comes in THREE sizes. If you want to use it with the 12″x16″ palette keeper (explained below), be sure and get the 12″x16″ to fit inside it.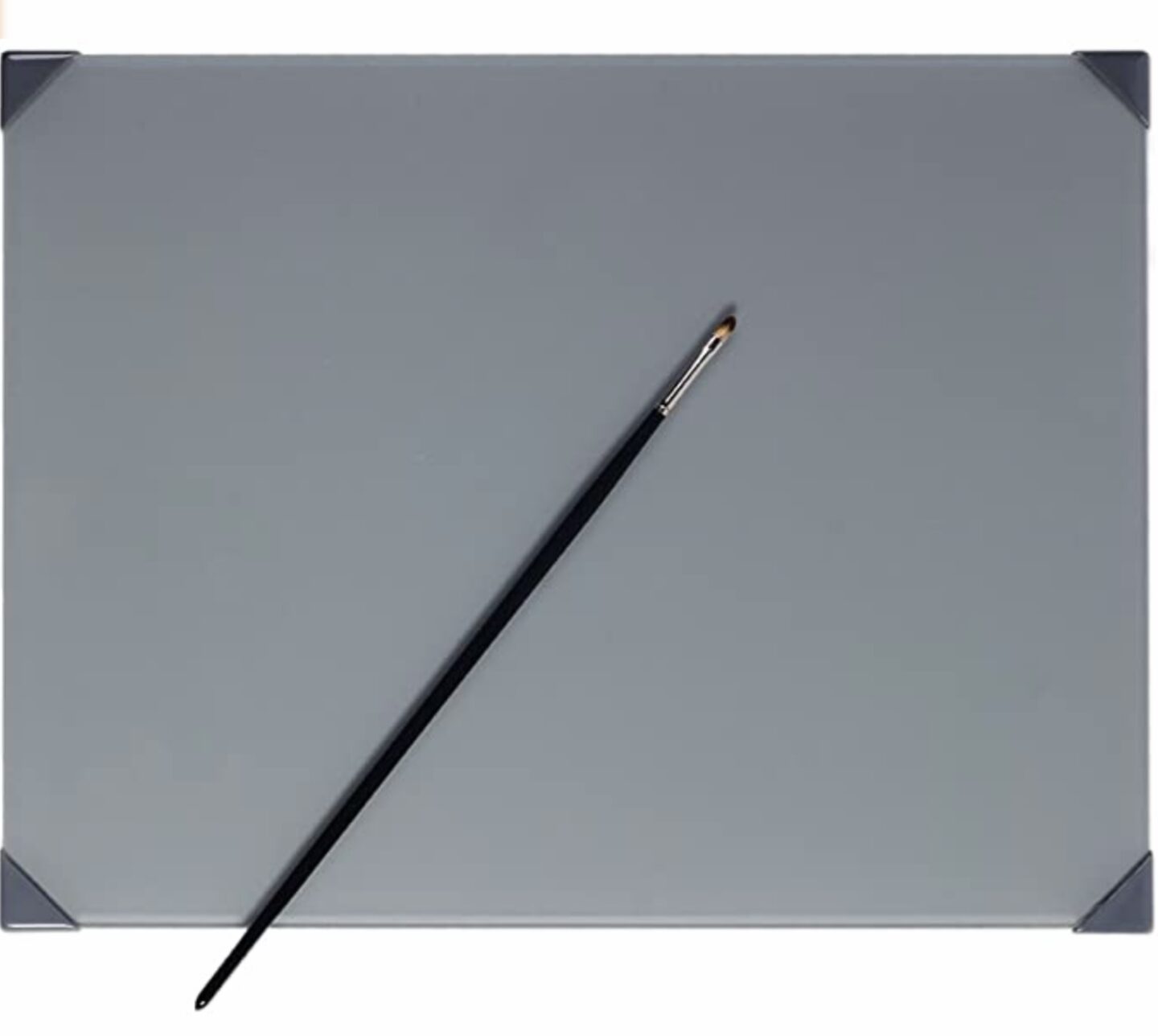 Scraper
You'll need one of these scrapers to clean your glass palette. It comes with extra razor blades. Makes clean up very easy.
Hyde Tools 13050 Delta Heavy Duty Glass Scraper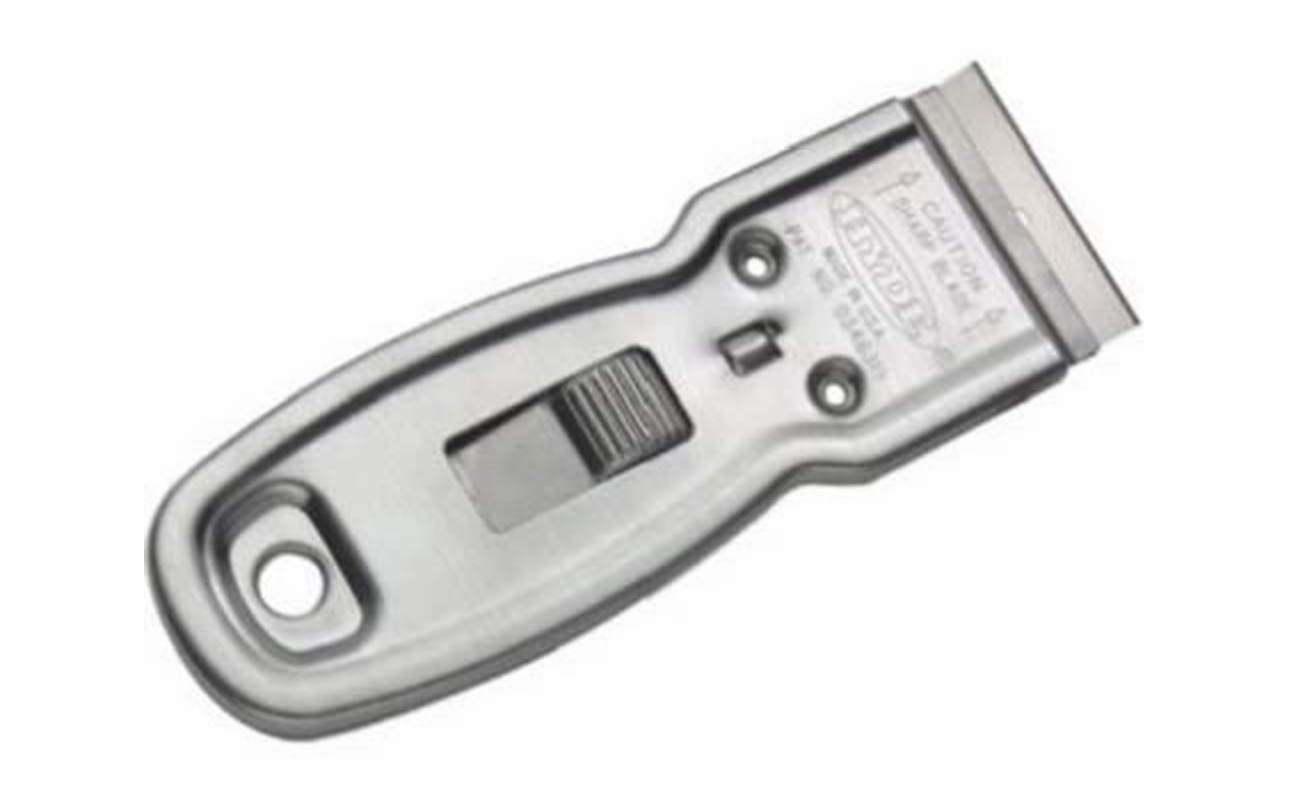 Matching palette keeper
Another revolutionary product, I've had one of these for 10 years now. And . . . . . this palette keeper will hold a 12″x16″ glass palette. Finally two things were made that work together!
You can put your palette with paint still on it into the palette keeper – a plastic box with a lid – and your paint won't dry out as fast. You could also have a glass store fit this with glass on the bottom, see my instructions below.
It's also great for traveling. For years I took one of these to art class and after class just put my palette in the palette keeper and finished my painting the next day. Plus, no more paint smeared on the car seats, though maybe that's just me.
MASTERSON ART PRODUCTS MAS100 Artist Palette Seal 16X12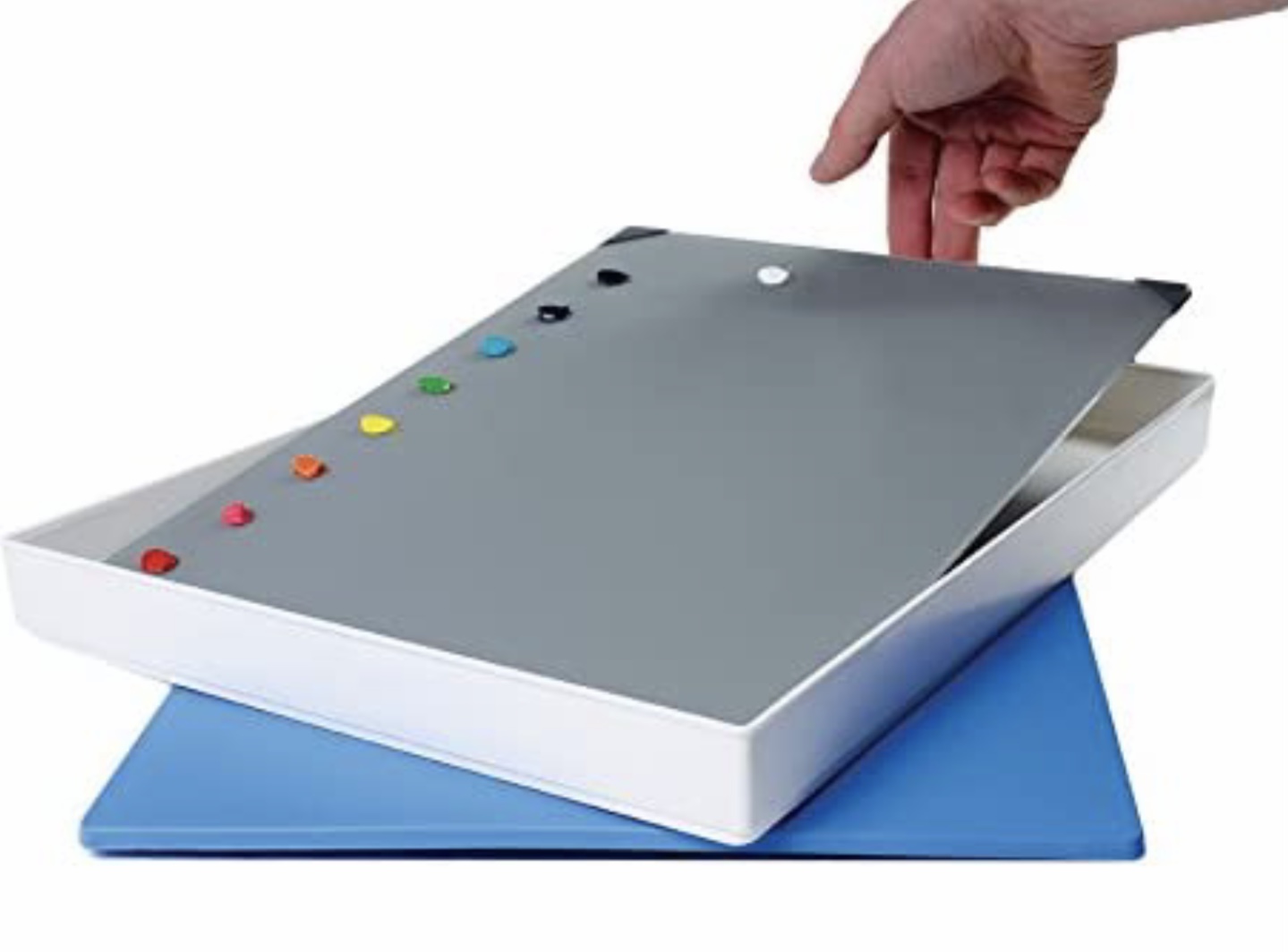 Buying the ready made palette and the palette keeper is the easiest way to get started with a glass palette.
3. Fitting an existing palette box with glass
This is really easy, though it does involve a couple more steps.
I have three different palettes and I took them all to a local glass store and had 1/8″ clear glass cut to fit each palette. I chose 1/8″ thickness because that would add the least amount of weight, which is especially important for plein air since I have to carry everything.
Before you go to the glass store, you need to choose a piece of paper to go UNDER the glass. Cut the paper to the same size as the inside of your palette and bring that sheet of paper to the glass store.
I chose a neutral medium gray colored paper from the art supply store and cut a sheet of paper to fit in each palette box. You could also paint a white piece of paper the desired color. The glass was put over that and secured with a clear bead of SILICONE around the edges by the glass store. The glass store charged me around $20 for each palette.
Paper color
The color of paper you choose to put under the glass is an individual decision, I've taken a number of workshops from artists and naturally I look to what they paint on. Quang Ho paints on a glass palette with a white sheet of paper underneath. Dan Gerhartz paints on a glass palette with a medium/dark gray paper underneath. It's all personal preference.
Why a mid value neutral gray for your palette?
Value is a scale from 1 to 10. If your palette is a 5 (mid value), and you want to mix a value that is a 6, it's pretty easy to judge when your mixture is a 6 compared to the 5 on your palette. You can key off that mid value 5 as you mix darker or lighter value paint mixtures. If you start with a white palette, it's harder to get to those other values accurately.
4. Palette box recommendations to fit with glass
If you don't already have a palette box you want to fit with glass, I can show you what I bought years ago and still use today. And this solution has worked perfectly for over 10 years.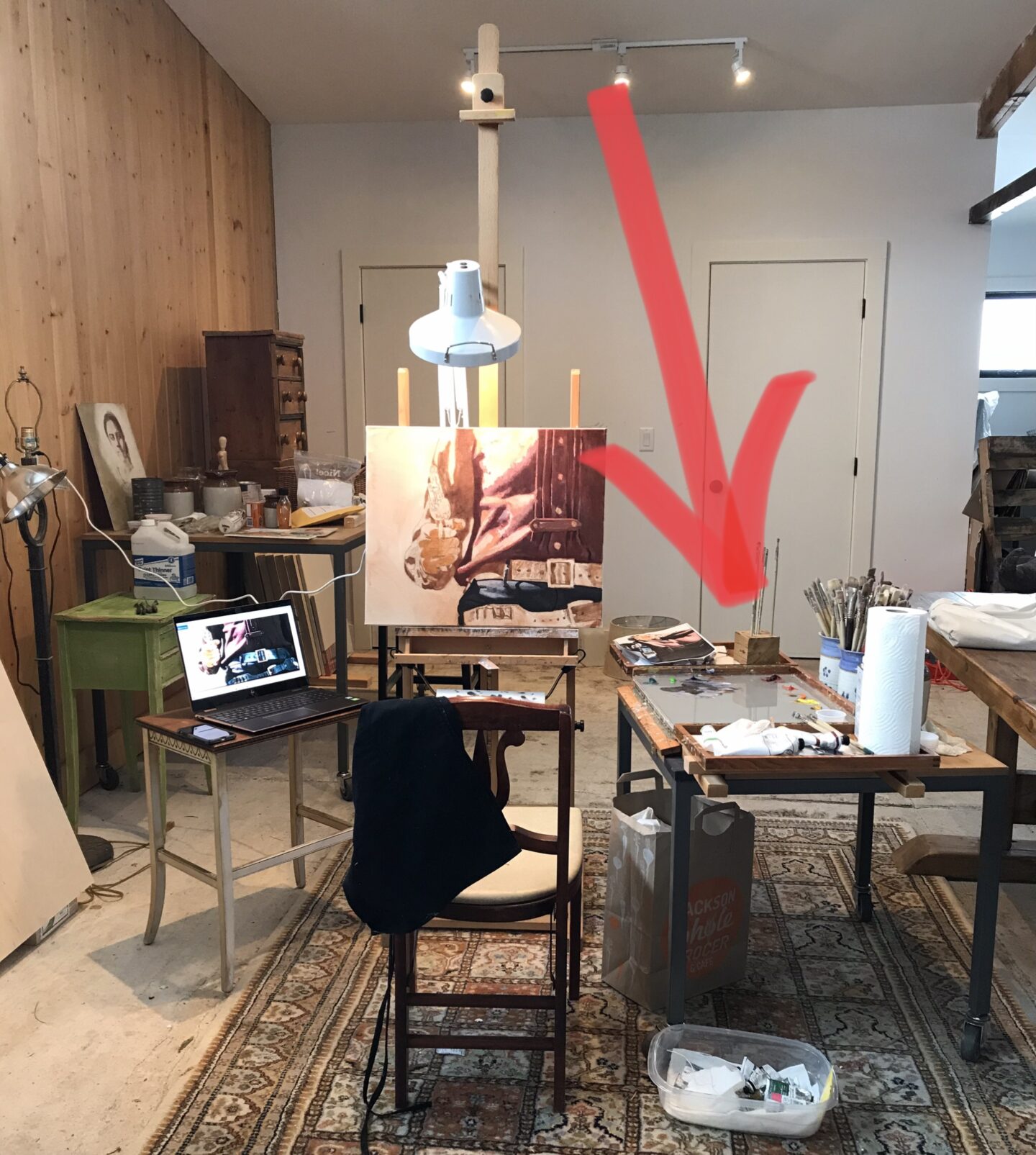 French Mistress and French Companion
These are sturdy wood boxes that fold out to reveal a palette. They come in two sizes: mistress and companion.
What you see above is my "french mistress" and it measures 17 1/2″ x 21″ with those flaps closed. It weighs 10 pounds plus now I've added the extra weight of the glass. But if I can help it, it'll never leave the studio. It's sitting on a plain old wooden tray table. There is also a smaller version of this box called a "french companion" but since I got it for my studio, I went ahead and bought the larger size.
Richeson French Mistress Storage Box This is the one I have and I LOVE it. I've had it for almost 15 years. The larger of the two offered, it's 17 1/2″ x 21″ when it's closed, which is the size of the palette. Bigger is better for a palette if you ask me.
Richeson French Companion Storage Box Same as the french mistress above but smaller, measuring 13-1/2 by 17 by 2-3/8 when closed, which would be the size of the palette.
Fitting a pochade box palette with glass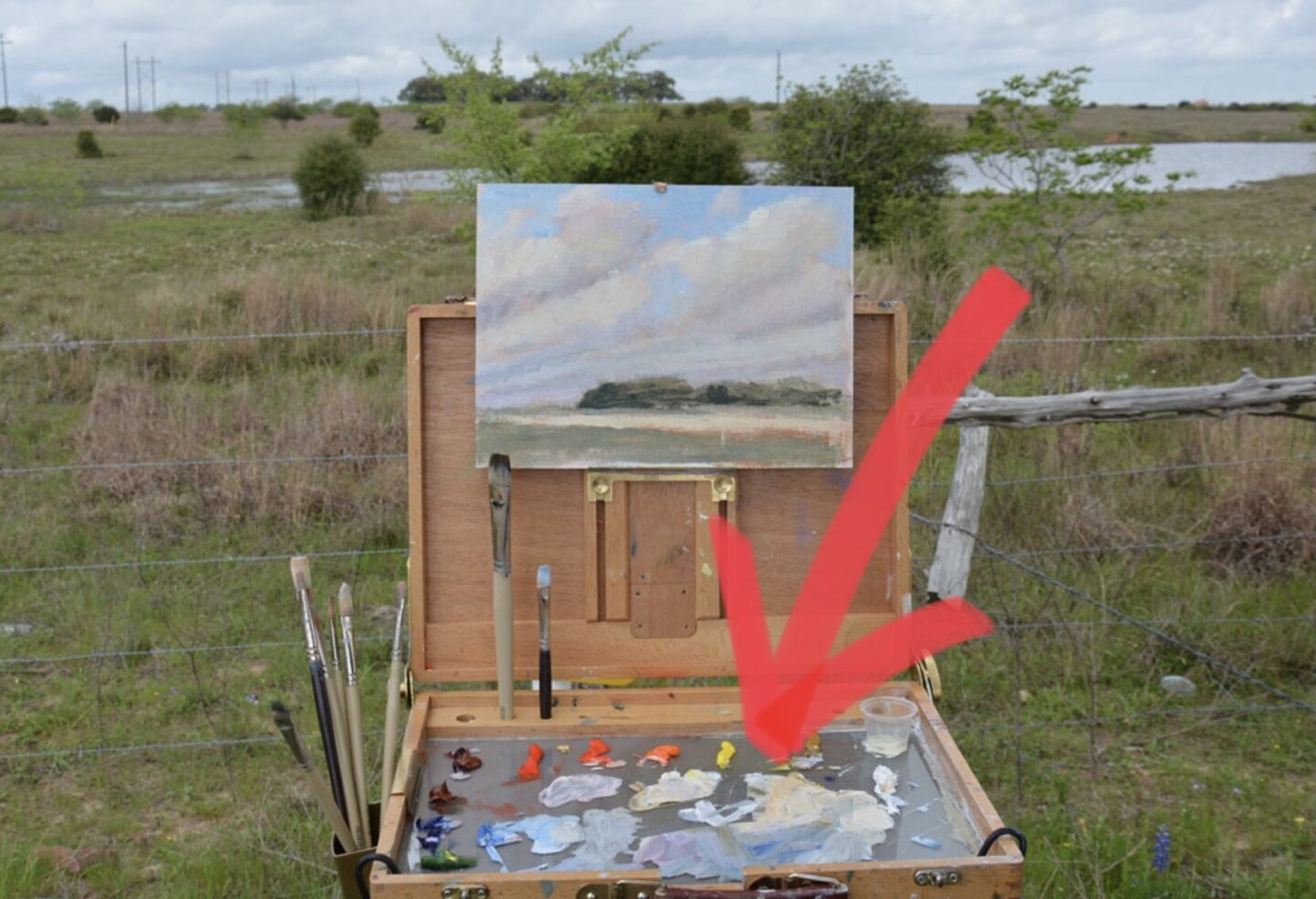 Above is my pochade box that I use when I paint plein. I also had it fitted for glass over the palette at the local glass store. You can see I had a mid value gray sheet of paper sealed under the glass here too.
Summary
To summarize, I LOVE using a glass palette for oil painting and it's very popular with artists for good reason. Every palette I have is fitted with glass! I have used the French Mistress above (fitted with gray paper and glass) for years and it's an excellent product. Mixing paint has never been easier.
I hope you've found this post on glass palettes for oil painting helpful. Ask me questions in the comments below and I'll try and answer.
Happy Painting!
Joan