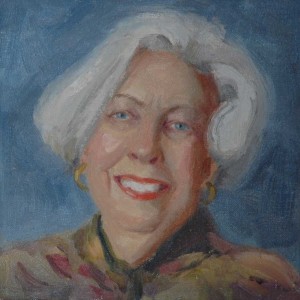 Here is my third portrait for my Body of Christ project. I spent last week finishing a commission I've been working on for a while. It was nice to get back to an 8″x8″ portrait this week after the HUGE 24″x20″ commission. It wasn't really huge, just seemed like it.
This is a portrait of a wonderful woman I have known through my husband's family and through church for over 25 years. She is a big part of our church so I really wanted to have her painting included in the exhibit.
I've made one small change to the project. I've decided that any money I collect from the sale of the portraits will go to the church. Since this is a project to celebrate the body of Christ and to glorify Him, it seems the obvious thing to do is give the money from this project to the church. doh.
See my website for more about this project: https://joanbreckwoldt.com/