6″x8″oil on canvas, Bow Valley, Alberta, Canada
Last week my husband had to go to Banff, Canada for a three day conference so I tagged along! We added on 3 days in Lake Louise, then to Banff for the conference.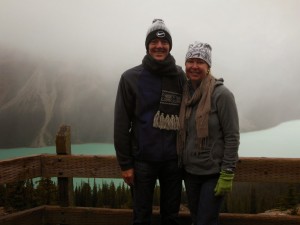 We hiked in Lake Louise (it's the name of the little village, not just the lake) and drove over the Continental Divide to British Columbia, stopped to see lots of beautiful lakes and had a lovely vacation.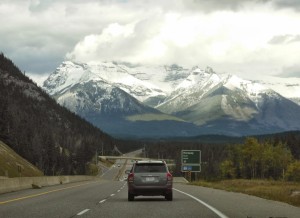 Here we are driving to Banff, up ahead is our exit.
Banff is a tiny town, a grid of four streets x four streets with mostly shopping and restaurants and bars from what I could tell. Plus a nice art museum.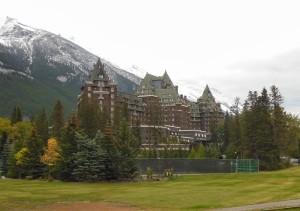 Lucky for us, the conference was at this wonderful castle like hotel. It was originally built in the late 1800's when the Canadian Railway was built. It was built as a tourist attraction next to hot springs discovered by a couple of laborers while building the train tracks. The hotel was confusing with lots of circular staircases and secret doors, I heard more than one person refer to it as "Hogwarts", and there was always someone standing in the public areas with a confused look on their face because they were lost. I got the hang of it but it took me two days.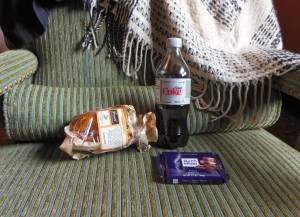 While my husband was at his conference I was able to head out every day and paint! I started my day in the hotel's "kitchen pantry" to get lunch for the day. You are looking at what $21 will get you at the "pantry" in this lovely hotel: a sandwich, Diet Coke and a candy bar.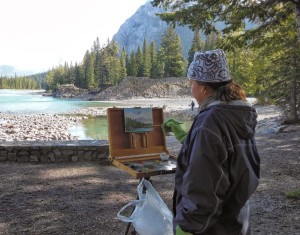 Here I am painting the little painting you see above. It was cold on this day, low 30's, so I was wearing gloves. And painted small. And fast. Our rental car was parked about 20 feet from me so I would sit in the car and warm up when my fingers got too cold to move. Another post tomorrow.