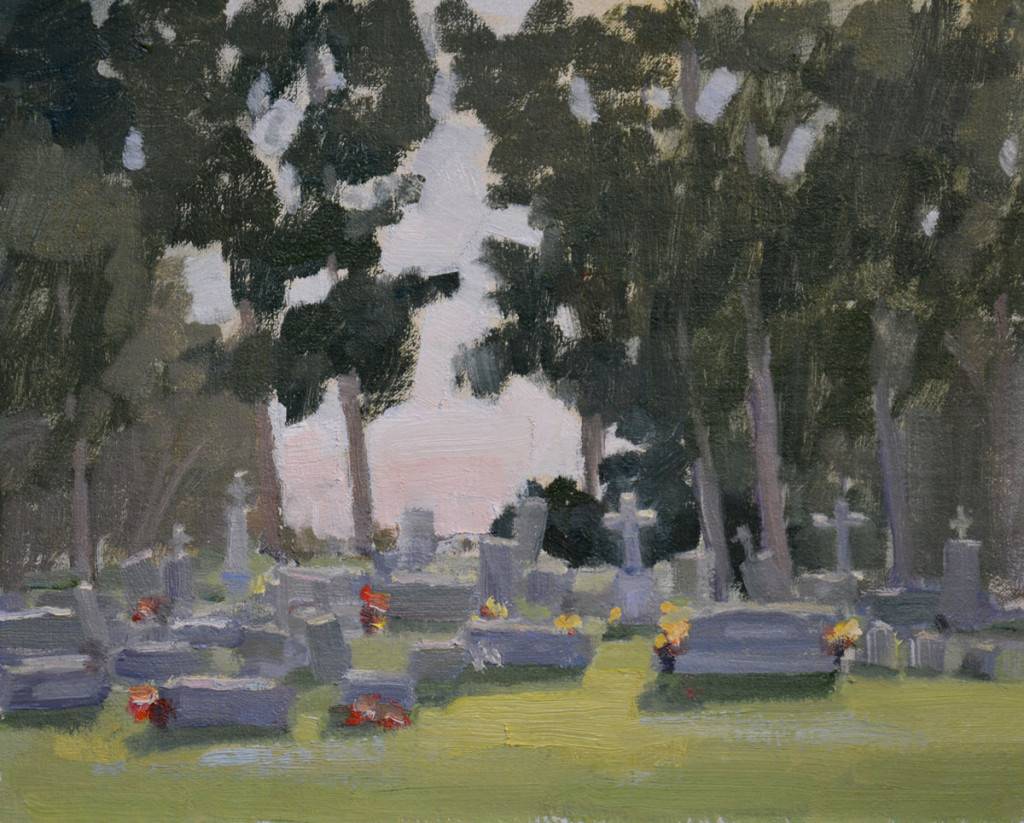 It's mid March and here in Texas the weather has started to warm up. Time to get outside and paint! My friend Myrrh Haslam and I went out for the day, we met at 8:00 a.m. and drove northwest towards the little town of Chappell Hill. With daylight savings time we still had the beautiful morning light around 9:30 a.m. when we set up to paint our first painting. We drove past a pond among a clump of trees. Bare trees. While I love bare trees and all the colors in the winter grays, this clump of trees just looked dreary. And they were far away, huddled around a little brown pond like old men hunched over a card game.
And this was our first scene to paint. Hmph.
I was not inspired. (Can you tell?) But I saw some beauty in the scene and decided if I was going to be a plein air painter, I should be able to paint anything. That's what I was telling myself anyway although I'm not sure it's true. But, then . . . . I noticed a cemetery just to the left of where we were parked. Now this was eye catching! I picked up my easel and walked about 20 yards to the left and set up there, overlooking the small cemetery.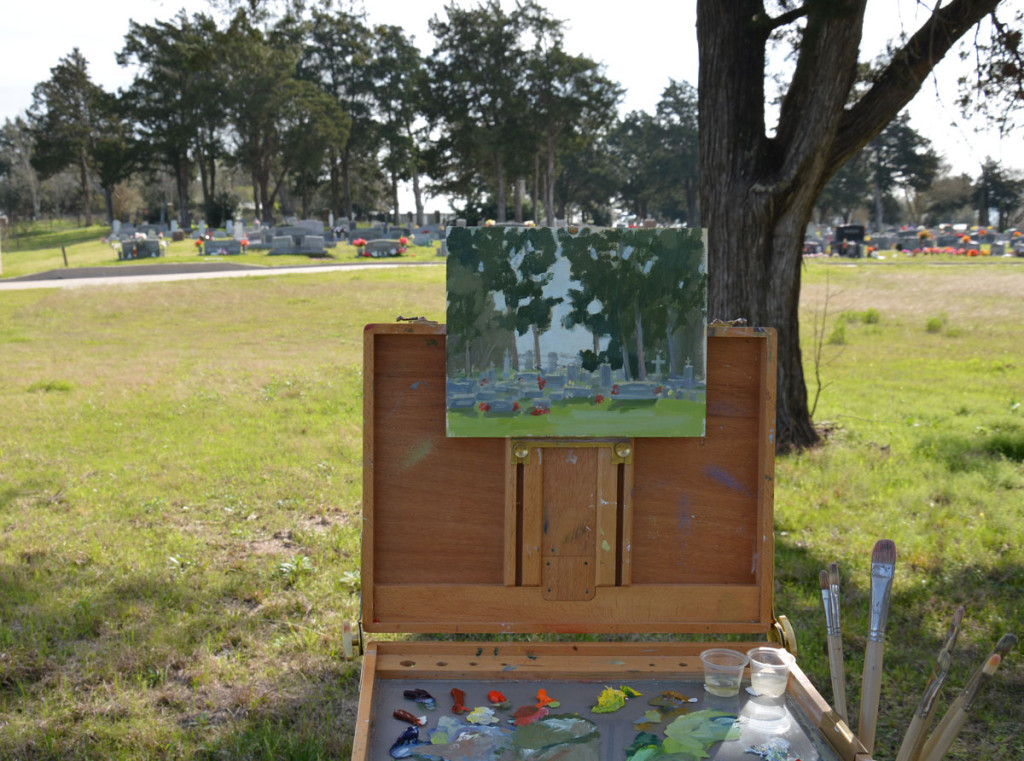 I set up my easel facing into the sun. This isn't always easy, looking directly into the sun, but it was early morning and the sun was very filtered through thick trees. And it was either this or the sad little group of bare trees! When looking directly into a stronger sun, say an afternoon sun, your pupils dilate and in my experience this makes it harder to judge the color and value. So generally I don't paint facing into the sun.
I told myself this first painting was a warm up, but it turned out to be my favorite of the three I painted that day. The morning sun was beautiful, it was a peaceful place and the temperature was perfect.
Later the sky turned overcast and the day turned a bit dreary. There is beauty to be found in any kind of weather and anyway, we kept hoping the sun would appear. We painted two more small studies that day and there is always value in recording nature. Not always value in keeping it though since I did end up wiping off one of the paintings. But overall it was a wonderful day spent in the midst of God's creation.