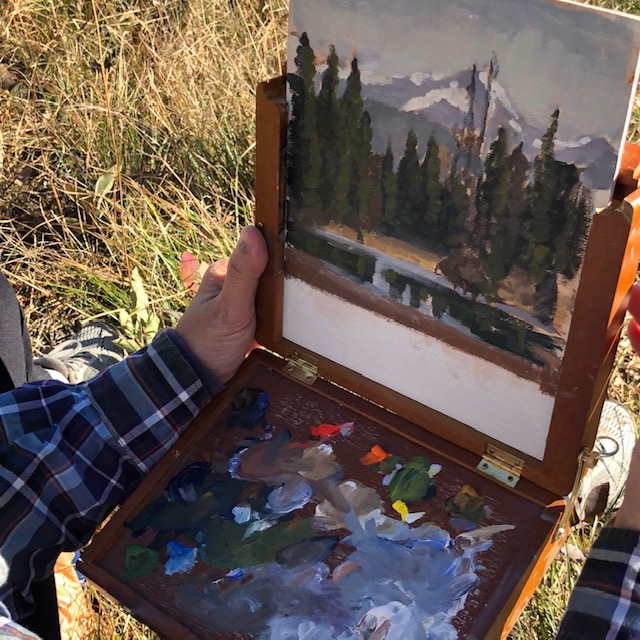 What a wonderful day this was for painting a mountain pond! My husband and I hiked up into the Tetons and came across this beautiful silent pond. It was so cold that morning that when we first saw the pond it had a layer of ice on it.
My sweet husband carried my painting supplies and then waited patiently while I painted. He's very patient!
I really enjoyed painting in this secluded clearing with the pond, it was definitely off the beaten path. I carried the wet painting back with me by holding onto the unpainted part of the panel. Not ideal but since I usually paint plein air right next to my car, I don't really have the right equipment to bring back a wet painting. And anyway, all the equipment gets heavy, which is exactly why it's best for me to paint next to my car.
What a fun day and I've got this little painting to remind me of the day. I truly enjoy painting water and painting a mountain pond is no exception.
I love painting water and I have a short stop-action video of my painting water if you would like to see a demo of me painting a pond, though it's not a mountain pond.