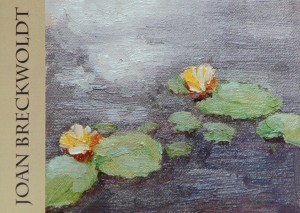 Things have been busy around here with getting ready for the Reception and Art Sale at church on Sunday. Here is the postcard that I sent out announcing the sale. The painting on the front of the postcard has sold, along with it's companion piece!
Today I picked up 20 paintings from the framer so they are ready to go, I just need to put price tags on them. This week I ordered more notecards to have on hand so I've been back and forth to the printer a number of times. I've been packaging up the notecards and envelopes, that's something I can do in front of the TV. Oh, that reminds me, tonight "Starter Wife" was on so I'll watch that (on DVR) and package cards tonight. Set up for the sale is 8:00 a.m. Sunday morning, that's early! I'll be sure and take a photo of my table at the sale.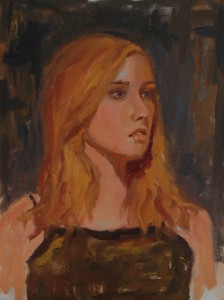 I did get to paint a little this week. I try to paint from life as much as possible, this was done in about 2 1/2 hours. It's by no means a finished portrait, just practice in drawing and painting.
p.s. Naturally that huge canvas I bought earlier this week is still in it's shiny plastic wrapper. At least it's out of my car, it's in the living room now. Leaning against a wall.